Major publication showcases Heights football captain
Jonathan Hackett, our very own star Hylander and varsity captain, has won an award for top football offense performer in the state!
The Minneapolis Star Tribune posts weekly awards to the top offense and defense performers for high school football athletes. Players can be nominated by a coach or members of their staff and compete against players from other schools to be proclaimed the winner. For the offense award, Hackett went against players from other notable MN teams including Minneapolis South, Andover, Academy Force, Rocori, Litchfield, Perham, United South Central, Lewiston-Altura and Park of Cottage Grove. 
As part of the nomination, Hackett  got written up by Minnesota's paper of record, stating that he had taken eight carries totaling 147 yards, averaging 18 yards per carry for the Hylanders' monumental win against Patrick Henry High School in September. Other impressive stats were reported too, such as his four rushing touchdowns for the season at that time, including a 54-yard score late in the first quarter and a 30-yard touchdown mid-way through the third quarter. Hackett also had two kick returns, which added 111 yards to his game total. 
"When I was nominated, I was proud of the work I [had] been putting in to have a game like that and grateful to be put in [such] a position," Hackett (12) said, explaining how he felt when he had won the award. "After I won the award, I was thankful for everyone in the school who voted and posted the link for others to vote." 
Since Hackett is a senior this year, this is his last year playing for Columbia Heights High School. Mr. Matt Townsend, Columbia Heights High School tech ed teacher and head coach for the varsity football team, thinks Hackett's final season is likely his best and looks forward to seeing what comes next for the athlete. 
"Jon works extremely hard, he's put a lot of effort into the team and he's played a very good linebacker for us this year," Townsend said. "He's been a great senior captain for us this year, he has put a lot of effort into the season and has had a good season." 
The 2021 season is the first time in eight years that our football team has made it to semi-finals. The Hylanders played at Fridley High School last week, and while they didn't advance, Hackett ended the season with a total of 17 touchdowns and 1,219 yards total this year. 
"After this year what I will miss most is the little things, like when Coach Rockwell cracks a joke at someone and the whole team laughs or not being on the same team as the other 11 seniors," Hackett said. "Most of us have been playing on the same team since we were in third grade and they are like family to me."
Teammate Spencer Alvarez (12) has played with Hackett for four seasons now, growing alongside the lineman through thick and thin.
"He's a hard worker, he's never not trying his hardest," Alvarez said. " I'm excited to see what he does in the future, whether that be in football or schooling." 
Congratulations to Hackett for winning the Star Tribune offense award and completing a successful senior season!
About the Contributors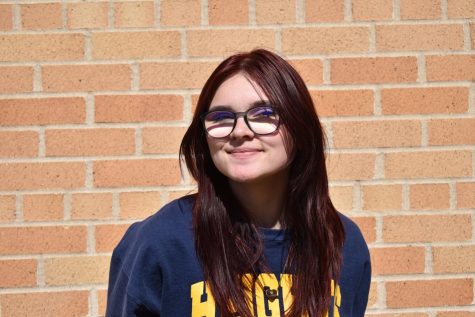 Rae Lawrence, Co-Editor-Chief
Rae Lawrence is a senior this year at Columbia Heights High School. This is her third year on The Heights Herald, this time serving as Co-Editor-in-Chief...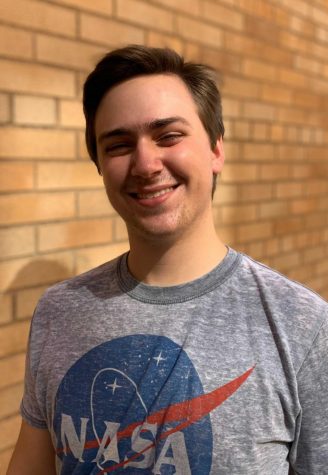 Simon Graves, Staff Writer
Simon Graves is a senior and a Staff Writer and Illustrator for The Heights Herald. He is a part of the NHS, Key Club, Pep Band, and an avid member of...