"Squid Game" cookie challenge proves difficult for staff
The new Netflix original "Squid Game" has reached more than 123 million views, breaking records and becoming Netflix's biggest series yet. In the thrilling Korean series, there are 456 contestants who are all in various amounts of crippling debt. They are then lured to an undisclosed location to take part in a game, where they go through a series of challenges to get one step closer to winning life-saving prize money. The catch is, if you lose a challenge, you die. 
In the second episode, the game's desperate contestants are faced with the cookie challenge, where a honeycomb-like cookie, known as dalgona, has a shape imprinted into the center: a circle, triangle, star or umbrella. With only a sewing needle and a limited amount of time, they have to perfectly carve out the shape. If the inner shape chips, they have to face the consequences and lose their lives on the spot.
This Korean dalgona cookie, whose name translates to "honeycomb toffee," is a very popular Korean street food. After watching the show, many wanted to not only make this cookie but also challenge themselves to carve out the different shapes and see if they could survive in the game. Below is a dalgona cookie recipe, by Delish author Justin Sullivan.
"Squid Games" Dalgona Cookie:
Ingredients:
Two tablespoons of sugar

A 'pinch' of baking soda
Procedure:
Line a small baking sheet with parchment paper.

In a ladle or in a very small skillet (preferably nonstick), add sugar. Place the ladle or skillet directly over a medium flame, and stir the sugar with a chopstick or rubber spatula until it begins to melt, about 2 minutes.

Once all the sugar has melted and appears amber in color, immediately remove the ladle/skillet from the heat. Stir in baking soda until the mixture has aerated slightly and turned light brown.

Pour the mixture onto the prepared baking sheet in two equal circles. Spray the flat side of a metal measuring cup or spatula with cooking spray, and press the candy to a ¼" thickness.

Use a cookie cutter to create your desired shape. Let cool and serve.
Recipe by Delish author Justin Sullivan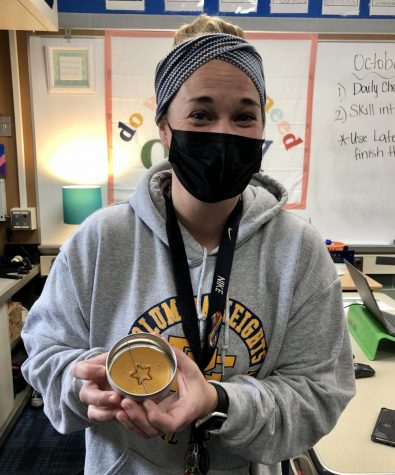 After attempting to make these cookies, I decided to put some of our Columbia Heights High School teachers to the test and see if they would hypothetically survive this "Squid Game" challenge.
With five minutes on the clock, the first teacher to attempt the cookie challenge was health and phy. ed. teacher Ms. Anne Knutson. After randomly selecting a shape, she ended up with a star.
"I don't know much of anything about the challenge other than if you fail, you die," Knutson said. "So that wasn't promising." 
Sadly, within the first thirty seconds, the cookie broke and she lost the challenge.
"I was very thankful I was allowed to fail and live another day," Knutson said.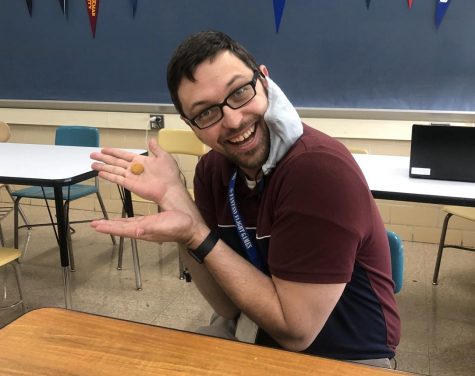 The next contestant was math teacher Mr. Dan Ronchak. After randomly choosing a cookie, he ended up with the circle. He was very strategic and took his time slowly chipping away at the outer cookie. In no time, Ronchak had carved out the circle, and even still had extra time on the clock.
"After I was done, I was pretty excited," Ronchack said. "I got to brag to the rest of the math department that I was able to live!"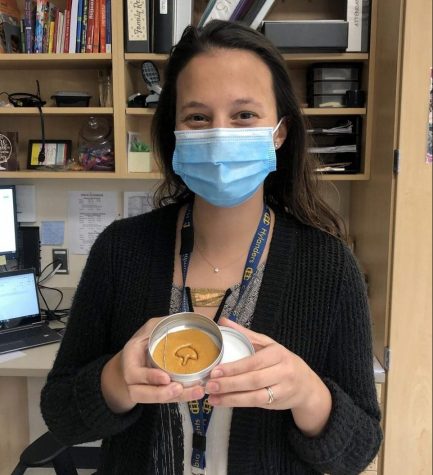 Our next subject to attempt the "Squid Game" cookie challenge was FACS teacher Ms. Julia Henderson. She ended up with the dreaded umbrella shape. Within less than a minute, the cookie had cracked and sadly, she lost.
"I haven't watched 'Squid Game', [so] it initially seemed impossible, and before I knew it, I had cracked the cookie," Henderson said. "I think If I would have taken more time to think about the challenge before jumping right in, I could have been more strategic."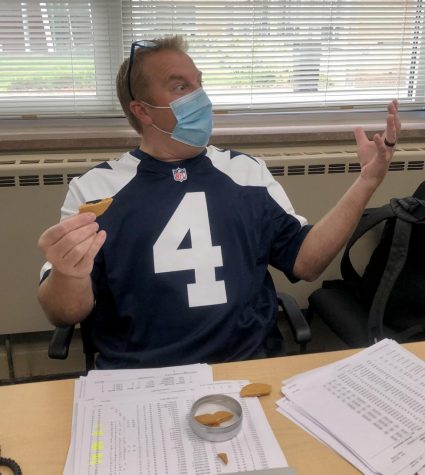 The last staff member to try this iconic "Squid Game" cookie challenge 
was CHHS Principal Todd Wynne. He ended up with the bear shape and unfortunately lost the challenge as well. 
"I know there is always a trick to any challenge," Wynne said. "I just couldn't figure it out in the time allotted, and in reality I would have never figured out the trick of licking the back."
Try out the recipe above and see if you'd survive!
About the Contributor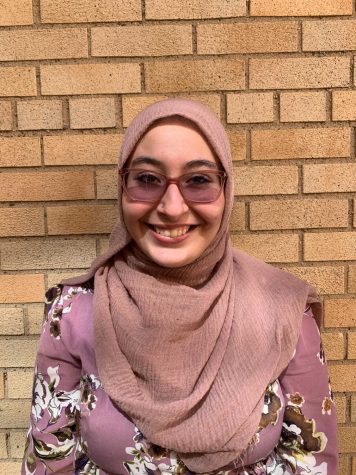 Buthaina Asamarai, Taste Editor
Buthaina Asamarai is a senior at Columbia Heights High School. She is the Taste Editor for The Heights Herald and enjoys photography and baking.