Columbia Heights powwow brings pride to local Native Americans
#HeightsPride isn't just a hashtag for residents of our small city — a strong component embedded in the slogan is Native pride, as in the pride felt by and for our Native students that are a part of the class of 2021.
The annual Columbia Heights American Indian Community Powwow was on Saturday, May 22 lasting between 12 p.m. and 5 p.m. on the Columbia Heights High School football field honoring the graduating Native American seniors. To honor the Native seniors, American Indian Education Mentor Ms. Valerie Larsen gives them an eagle feather, a symbol of honor and bravery. 
The powwow has been held for five years now at CHHS and is a festival for all things Native, from food to dress to dance, and so much more. 
"My late husband David Larsen started the powwow at CH when he worked here," Larsen said. "He wanted to show how proud he was of his heritage. He and I both wanted a powwow as a celebration for the American Indian students to take pride in being Native."
The powwow is full of traditional dances like women's traditional, men's fancy and jingle dress dances. They served Native frybread tacos and had prize drawings for homemade blankets and wild rice. Just because the powwow is primarily to honor the Native seniors from the class of 2021 doesn't mean there wasn't any time for informal fun like raffles and fresh-squeezed lemonade too. Larsen and her team organized the powwow themselves, and a lot of local Natives came to dance and join in honoring the graduating Native students. 
It is important to have these powwows and Native American programs at our schools, such as social studies teacher Ms. Kristen Sinicariello's American Indian Studies elective class, because Native students need to know they have people in their community that don't invalidate them and see them just as Natives while still understanding and appreciating their identities as Natives. Being able to honor these students shows how strong and how hard they work to get where they are. 
"I feel it is important to honor Native American students because they get little recognition for their achievements," Larsen said. "Achieving an eagle feather is honorable — it is a sign of a warrior, a sign of accomplishment. You conquered a school system that ignores your heritage and historical trauma." 
Larsen truly cares about making the Native students in Columbia Heights feel validated and seen. Having the powwow is a great way to have those students feel loved and looked after. It is very important to keep having these powwows and honoring the achievement of Native students because if the school and district staff don't, it's unfortunately likely that no one will.
About the Contributor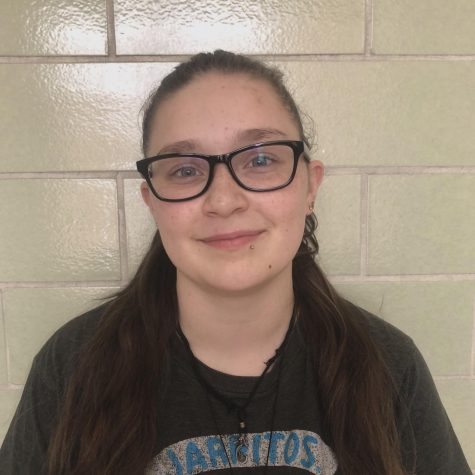 Sage Houts, Lead Photographer/Taste Editor
Sage Houts is a senior at Columbia Heights high school. She is lead photographer and Taste Editor for the Heights Herold.