Middle-Eastern café brings tranquil environment to Heights
Who doesn't enjoy experimenting with food? Whether it's grabbing a new seasonal cup of coffee before rushing to get your day started, or taking a bite from your friend's tasty-looking meal, trying new flavorful dishes is how we broaden our horizons. When trying diverse cultural foods, you are taking a dive into the lives, identity and traditions that are celebrated within communities. Minneapolis alone connects us to cultures from all parts of the world and gives us the opportunity to explore cuisines of several varieties. Places like Holy Land and Marina are well-known when it comes to Mediterranean dishes, but new places like Afandina Cafe on University Ave NE right here in Columbia Heights have also caught the attention of many Minneapolis foodies.
Afandina Cafe is a new Middle Eastern restaurant that started up in 2019. They're well established amongst the Arab and Muslim community and are known for their inviting atmosphere as well as their affordable dining experience. They offer a wide variety of dishes but still stay grounded to their Mediterranean roots. In an interview with the owner's brother, when asked about their goals for the restaurant, he discussed with The Heights Herald what they hoped to accomplish.
"We've been in the business world for quite some time," Afandina employee John, the brother of the restaurant's owner, said. "We actually had two similar businesses in parts of Minneapolis but sold one. It's something we have been doing for decades and find it easy to adjust."
When walking into the cafe, the customer is greeted with a warm and pleasing aroma, along with the bright smiles from the workers. The cultural music in the background pulls one into a state of bliss while overhearing chatters coming from every angle. The cafe is filled with beautiful Middle Eastern artwork, colorful seats and the colors of the Palestinian flag. There are lush trees, bright lights, and viridescent plants intentionally placed besides the seats of customers to give off a mellow vibe. Friendly waitstaff are eager to go over many options of cultural and regional Middle Eastern cuisines. And it seems the affability is mutual.
"The customers are kind, affectionate, and very diverse," John said. "We have all types of people who come through, sit down and enjoy the food we offer."
While scoping out the restaurant for myself, one of the employees in particular caught my attention — a vibrant and gracious young woman named Samira who asked how we were liking the food. While chatting with her, I found out she was the owner's wife and had been working here for a couple of years. She even offered to change our food to our liking.
"If you need a change or want to add anything to your dish, I'll be up front," Samira said, smiling as she walked away. 
I can easily and wholeheartedly say that Afandina's food is pleasing. The dishes are very well put together, and their service is great. The family-owned locale offers halal (permissible food) for Muslims too. I would recommend trying their flavorsome and meaty Kofta, and add a side of perfectly-seasoned fries. They also offer a wide variety of canned drinks ranging from American sodas to popular Palestinian and Arabic drinks. Getting to try this restaurant out was a great experience and not only helped me sample new cultural dishes but also find another gem hidden within our city. I'm not the only one who thinks so either.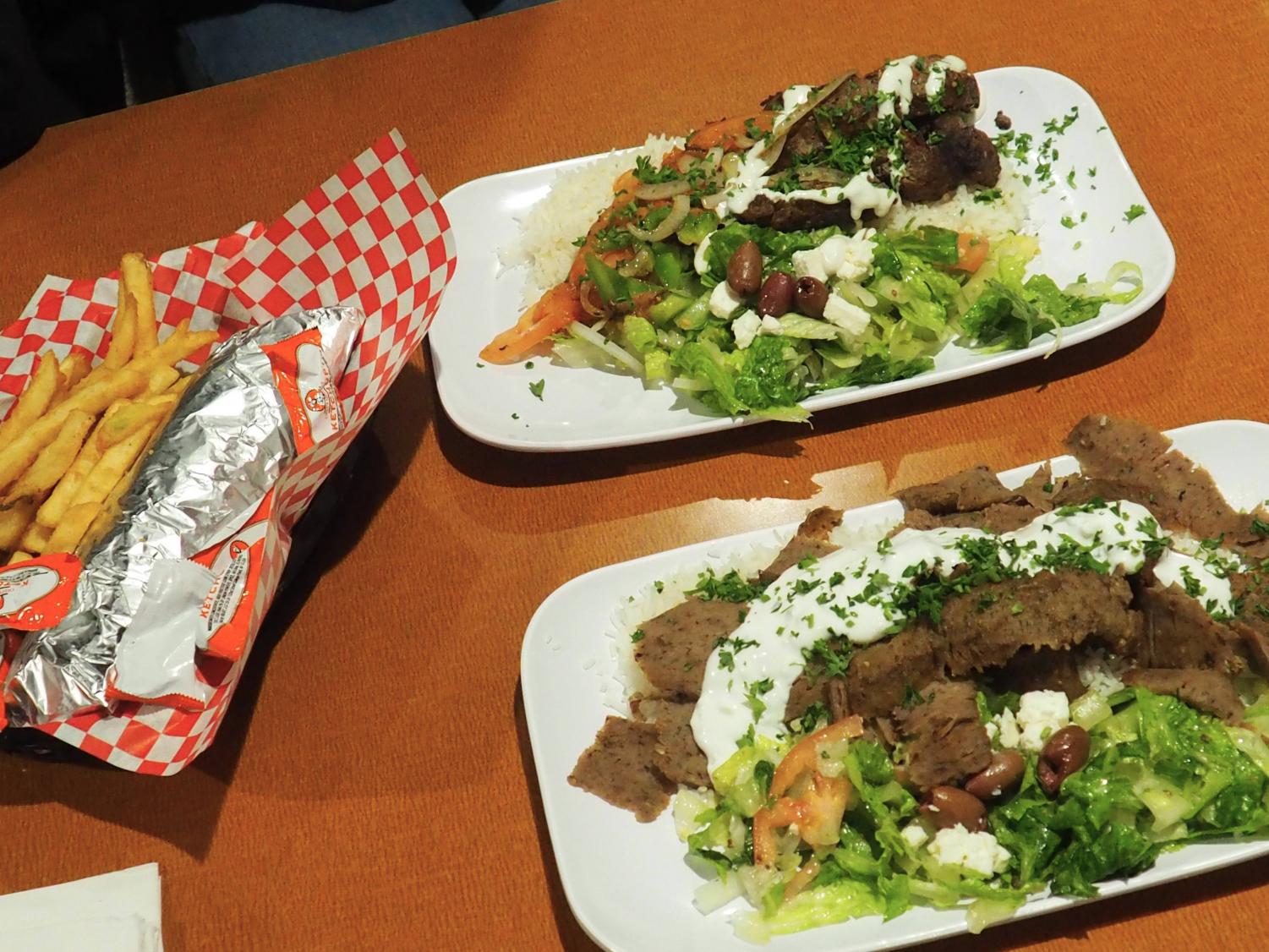 "My favorite dish here has to be the chicken shawarma. It's really good, and you can taste the flavor melt into your mouth," CHHS sophomore Zeynab Ahmed said. "The service here is amazing [too], and it's a very nice, calm place to sit and do any type of work."
Overall, Afandina Cafe is a great environment to go to for a laidback, relaxed vibe and maybe even get some work done before or after a filling meal. Unfortunately, their lack of marketing doesn't allow for many people to know where they're located, or the service they have to offer. Creating social media accounts or placing yourself out there to draw people in is key to creating devoted, happy customers — here's hoping The Heights Herald can help out a little bit with this glowing recommendation.
About the Contributor
Fartun Ahmed, Opinion Editor
Fartun Ahmed is a senior at CHHS and the Opinion Editor for the Heights Herald. She is a part of College Possible, National Honors Society and regularly...