Sports injury proliferation concerns fans and coaches alike
Throughout sports history, many great athletes have died because of preventable injuries and irrational decisions. 
While many people ignore the spontaneity of an accident during sports, others are aware that some accidents can be avoided by taking measures in advance to better aid athletes on the field. Several professionals have passed away due to fatal sports injuries, including NFL offensive tackle Korey Stringer, wrestler Owen Hart and more that never had the chance to become household names. Although some mistakes were made on behalf of the athletes themselves, many would argue that coaches, managers or trainers were responsible for their tragedies. 
"I think all parties play a part in preventing injuries and accidents. I also think participating in sports and activities comes with the possibility of risk and/or injury despite all the possible precautions. So, there may be times when blame has a place to fall and other times it may be a risk of participation. " Columbia Heights High School Health and Phy-Ed teacher Ms. Anne Knutson said.
One recent example of a very tragic event was the death of an 18-year-old boxer that died after receiving multiple punches to the head during a fight. The young Mexican boxer, Jeanette Zacarias Zapata, passed away in September due to fatal injuries to her body. According to an interview with her father by the Mexican Newspaper "Proceso", Jeanette was told she "might need surgery, however she pushed forward with the fight." Despite the warning to discontinue the fight, Zapata and her boxing crew still chose to participate in the fatal event. Many say that the young boxer's death could have been avoided, while others believe that it was sadly inevitable because of her commitment to the sport, her fans and, yes, the spotlight. 
Another tragic example of an athletic fatality was the death of Korey Damont Stringer, an professional American football player for the Minnesota Vikings, due to heat exhaustion. After exhibiting symptoms during practice for many days leading up to his death, the offensive lineman reached his tipping point when he slipped a few times during a drill and fell to the ground. Because his symptoms were far advanced, lifesaving measures were only mildly efficient. Other players were also suffering from heat exhaustion symptoms, but athletic trainers didn't recommend they stop playing in the very warm weather. 
"I don't think that heat stroke was on the radar screen of most teams at the time," former NFL Commissioner Paul Tagliabue said. 
Doctors might even get tired of emphasizing the importance of checking your physical and mental well-being before participating in physical activities, as if it should be obvious or unnecessary to verbalize or mandate, especially at the elite level.
"Physical health is important to make you stronger, faster, and an overall better athlete, but mental health also plays an important role in keeping the athlete safe. Mental health affects how the athlete feels, acts, and in decision making which is all very important while playing sports." CHHS physical trainer Tina Hackley said. 
 People get annoyed having to take safety measures and precautions when participating in sports. Physicals, monthly check-ins, mental wellness surveys or counseling can be a burden, but they are prime factors to being safe when exercising, practicing and performing. 
These kinds of tragedies happen all over the world, resulting in consequences both temporary and permanent. Because of this, athletes should always remember the importance of safeguarding their physical and mental health to not just perform at their best but be able to keep performing at their best too. 
Even though it can be troubling at times, there are many medical professionals out there to help answer questions about your health. Looking for more information? Consider checking out The Injured Athletes Club, an online organization dedicated to providing support and community to those that have suffered from sports injuries.  
About the Contributors
Adriana Inamagua, Co-Lead Illustrator
Adriana Inamagua is the Co-Lead Illustrator for The Heights Herald. She is a junior and is involved in various sports including soccer and lacrosse. She...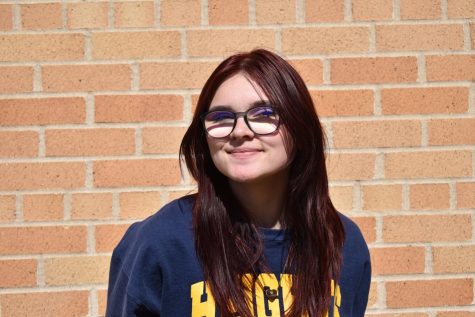 Rae Lawrence, Co-Editor-Chief
Rae Lawrence is a senior this year at Columbia Heights High School. This is her third year on The Heights Herald, this time serving as Co-Editor-in-Chief...