Captivating TV shows wrap up the school year with Heights Herald writers
The editors of The Heights Herald, like so many, have been procrastinating schoolwork during the beautiful month of May by staying inside and watching the following series, recommended for you to binge alongside them:
"Parasyte" (Netflix) – This suspenseful anime takes place in a world where aliens called "parasytes" take over the bodies of humans. The protagonist, Shinichi Izumi, was able to prevent a parasyte from fully taking over his body, and it only took control of his arm. He now has to stop the invasion and save the world from parasyte domination.
"Invincible" (Amazon Prime Video) – This animated show, tailored to a more mature audience, follows seventeen-year-old protagonist Mark Grayson and his seemingly normal life — that is, until out of the blue he develops powers. This isn't unusual considering his father is the most powerful superhero on Earth, known as Omni-Man. With Mark's newfound powers, he must learn what it truly means to be a superhero.
"Trinkets" (Netflix) – This teen drama adapted from a novel by Kristen Smith explores the lives of teens with an addiction to theft, also known as kleptomania. "Trinkets" explores important topics like abuse in relationships and classism through the lens of regular high schoolers.
"The Good Place" (Netflix) – A hilarious lighthearted comedy venturing through the afterlife, "The Good Place" examines the ethics of what exactly makes a person good or bad while looking at the lives of four vastly different individuals and their scatterbrained otherworldly guides to the hereafter.
"The Nevers" (HBO Max) – This fantasy drama takes place in Old England where certain individuals have been "touched" and now have special powers. However, the Touched are being discriminated against by the leaders of England and misrepresented by a Touched terrorist group that causes mayhem wherever they go.
"Soul Eater" (Netflix) – An older anime from 2008 that continues to hold up compared to more recent series, "Soul Eater" revolves around the students of the Death Weapon Meister Academy. This is a group of special individuals who are trained to become hunters of an evil force called the Kishin. The students go through a multitude of trials to become their strongest selves and help save the world.
"One Piece" (Hulu) – "One Piece" is one of the longest-running animes, with its first episode airing in 1999 and a new season still airing now, and details the adventures of Monkey D. Luffy and his pirate crew sailing across the oceans of the world in search for the late pirate king Gold Roger's treasure. On the way, Luffy steadily amasses a crew and fights countless enemies on his path to the legendary treasure, the one piece.
"Duck Tales" (Disney+) – Rebooted from its 90s Disney Afternoon counterpart is one of the good nostalgia mines starring David Tennet as McScrooge, with the whole family learning to adventure with their greedy Uncle Scrooge. These wacky tales are heartwarming, funny and unpredictable.
"Monk" (Peacock) – This classic detective show, which first aired its pilot episode in 2002, tells the adventures of Adrian Monk, a private investigator in San Francisco who develops OCD after the murder of his wife. Even after leaving the force, he helps solve murders with the help of his assistant. While many praise his skills (except for some criminals), Monk maintains that "it's a blessing…and a curse."
"Cursed" (Netflix) – "Cursed" is a retelling of the Arthurian story. It focuses on the sorceress Nimueh and her journey trying to save the lives of her people. She fights against the Red Paladins, a group of people killing creatures of magic in the name of God. 
Co-Editor-in-Chiefs Kwot Anwey and Gissel Inamagua, Lead Staff Writer Eli Zinser, Opinion Editor Sachi Yang, Sports Editor Fuad Hassan, Taste Editor Sage Houts, and Feature Editor Marshall Durand Mesrobian also contributed to this story.
About the Contributor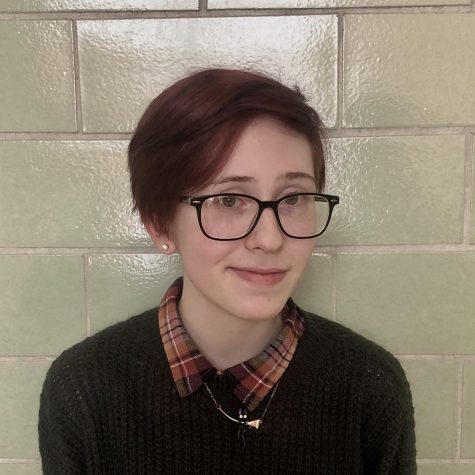 Sol Schindler, A&E Editor
Sol Schindler is a senior at CHHS and is the A&E Editor and lead cartoonist of The Heights Herald. He is in the National Honors Society, Student Council,...