Add this rich mixed berry meringue recipe to your pastry palette
Meringues are the base of many French, Italian and Swiss desserts, most of which are seen as difficult even in the eyes of professionals. But unlike complex sweets like the mile-high or lemon meringue pie, dessert meringues are a very simple and straightforward process stemming from egg whites. This is my very own mixed berry meringue recipe.
Ingredients:
3 egg whites at room temperature

¾ cup sugar

¼ teaspoon cream of tartar

¼ teaspoon salt

½ teaspoon raspberry extract

½ teaspoon blueberry extract

½ strawberry extract

Food coloring (optional)
Mixed berry meringue recipe:
Preheat oven to 250 degrees Fahrenheit and place parchment paper down on two to three baking sheets.

Separate the egg whites from the egg yolks and add to a mixing bowl free of any fat (such as butter or oil).
Whip egg whites with either an electric mixer or a whisk. Once foamy, add the salt and cream of tartar.
Continue to whip until slightly glossy, then begin to add sugar in one tablespoon increments. Once the meringue is glossy and can hold stiff peaks add all the extracts, then fold in the extracts and any food coloring if desired.
Carefully add meringue mixture into a piping bag or Ziploc bag with the tip cut off, and begin piping meringue about 2-3 inches in diameter onto the baking sheets.
Bake for two hours, then turn the oven off but leave the meringues in for another hour. Enjoy!
 These meringues are fabulously fruity and deceptively simple. With only seven basic ingredients, you're bound to make an amazing and delicious yet easy treat perfect for any occasion.
About the Contributor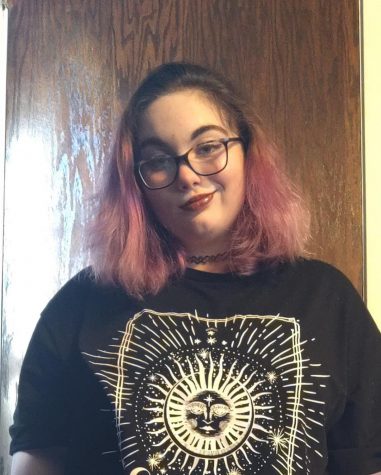 Dani Plasch, Staff Writer
Dani Plasch is a junior at CHHS, and they are a staff writer. They are also interested in being a  podcaster and photographer for The Heights Herald....