Enjoy these delightfully delicious muffins during Ramadan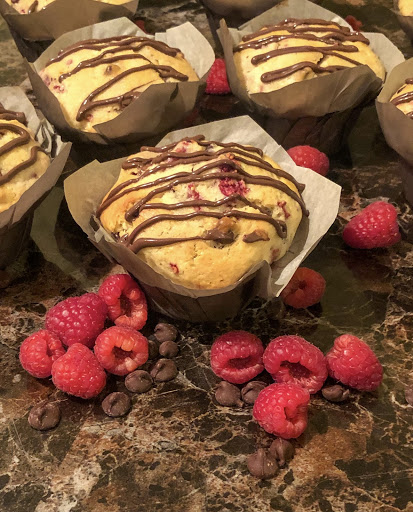 For Muslims worldwide, the holy month of Ramadan has begun, a month full of fasting from sunrise to sunset, mindfulness, family and food. Whether you just started your fast or are about to end it, food is definitely on your mind. I don't know about everyone else, but in my house, cravings are at an all-time high during Ramadan — especially when it seems like your entire Tik Tok or Instagram is all of the sudden filled with all the delicious desserts you can't eat. 
After experiencing an intense sweet tooth of my own, I decided to create the ultimate muffin recipe. Warning: if you're currently fasting, continue reading at your own risk! What follows is a recipe for a delicious muffin with rich and delectable dark chocolate chips, freshly ripe red raspberries and warm cinnamon flavors, all mixed into a sweet maple batter. This family-approved recipe is guaranteed to satisfy your Ramadan cravings. So what are we waiting for? Let's get started!
Ingredients: 
3 cups all-purpose flour

3 teaspoons baking powder

¼ teaspoon ground cinnamon 

½ cup salted butter, room temperature

1 cup granulated sugar

⅓ cup packed brown sugar

2 large eggs, plus 1 egg yolk

1 teaspoon maple extract

1 cup milk, or half and half

½ cup dark chocolate chips, more or less to taste

1 ½ cup fresh raspberries, more or less to taste
Instructions: 
Preheat your oven to 400°F. Grab a 12-cup muffin tin and line with muffin liners. 

In a medium bowl, mix together the flour, baking powder and cinnamon. 

In a separate large bowl, beat together the butter and both sugars with an electric mixer till fluffy and well combined. 

Add in one egg at a time, mixing thoroughly after each one, then mix in the maple extract and milk. Start to gradually mix in the dry ingredients on low speed, making sure not to overwork the batter. 

When both the dry and wet ingredients are mixed together, carefully fold in the chocolate chips and raspberries.

Divide the batter evenly between the 12 muffin liners. Bake the muffins for 20-25 minutes till golden and a toothpick inserted in the middle comes out clean. 
These exquisite muffins are the perfect treat to share with your family and satisfy your post-fasting sweet tooth. 
For more delicious recipes check out @Buths.Kitchen on Instagram!
About the Contributor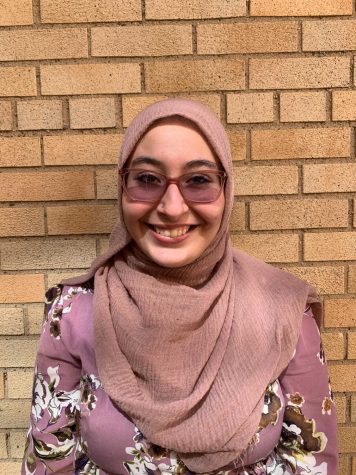 Buthaina Asamarai, Taste Editor
Buthaina Asamarai is a senior at Columbia Heights High School. She is the Taste Editor for The Heights Herald and enjoys photography and baking.