State award show highlights skillful local authors
Each year, some of Minnesota's state authors are presented with opportunities
 to get noticed by being nominated for Minnesota Book Awards. Since 1988, the Minnesota Book Awards have been supporting local authors both well-known and newer scribes of all kinds. 
In 2006, it was reported that the Humanities Commission was stepping down from hosting the Minnesota Book Awards and would be passing on the responsibility to the Friends of the Saint Paul Public Library. 
Being nominated is said to really help form connections and groups between other Minnesota authors. Many nominees have stated that one of the best things about the book awards is the tight-knit community it can create and help authors become a part of, which can lead to notoriety in bookstores and in local libraries.  Online news outlets such as the StarTribune, Twin Cities Pioneer Press, and Minnpost can also help spread the word. 
Authors can be nominated in many different categories from all ranges of literature. From Young Adult Literature, General Non-Fiction, to even Novel and Short Stories. Variety also exists in the pool of authors that are nominated; many come from incredible and different backgrounds. Some outstanding authors who ended up being finalists are Director of Education Policy Yelena Bailey, the critically-acclaimed Laura Zimmermann and multi-award winner Anika Fajardo.
In talking to two of the Minnesota Book Awards finalists, Laura Zimmermann and Nicole Kronzer, both authors explained the excitement that they felt when finding out they made it as finalists. Kronzer mentioned how she and her family were ecstatic, alluding to the honor she felt at being shown appreciation and recognition for her book and being referenced along with writers she would happily read on her own time, such as Alison McGhee. Zimmermann also mentioned a similar feeling of accomplishment and excitement when she found out she was nominated for the book awards. 
"It is just such an honor to be nominated," said Nicole Kronzer, author of "Unscripted". "I am so excited to celebrate all of the incredible authors of Minnesota." 
David Katz, manager of the Minnesota Book Awards, explained how one of the many goals set for the event is to create a diverse team of judges. Striving to have a strong BIPOC representation, looking for people of different genders and jobs are goals too. The Minnesota Book Awards have fifty-four different seats for judging, with nine different categories, judges are divided into six judges per category. This is to ensure a fair and welcoming experience for anyone who is nominated. 
"When it comes to recruiting judges, we strive for diversity in all its stripes. This includes strong BIPOC and New American representation, but also a balance of genders, professions, and geography," said Katz. "On the professions front, librarians, booksellers, educators, authors, and editors predominate, but we really do seat all kinds."
The Minnesota Book Awards have changed throughout many years, 2020 and 2021 especially, for safety reasons. Usually, the awards would take place in person, but since the rise of COVID-19, meetings have been held virtually for the past two years in order to keep  everyone safe while also letting local authors get the recognition they deserve. Even with the virtual restrictions, there is still much to look forward to for the 2021 Minnesota Book Awards.
"Winning an award is always just infirming, it's reassuring," said Minnesota Book Award 2020 winner Naomi Kritzer. When you're writing a book you're sort of inside the story, and you like it but it can be really hard to know how it's going to be received." 
Kritzer also mentioned the reassurance it gave her about her own works and the feeling of knowing that her writing was being received and taken well both by the public at large as well as various Minnesota bookshops and libraries. 
The various connections and wonderful bonds that occur both after the nominations and the awards ceremony are incredibly impactful. It can help both authors and readers alike talk  and have empathy for each other's struggles based on similar experiences. Celebrating local authors is crucial to form a community for all types of art and expression, and it's important to show appreciation. 
Events like these also help motivate young aspiring writers, helping kids who have goals and dreams to get into literature and express themselves. After all, after this generation of award nominees and winners, it's on to the next.
About the Contributor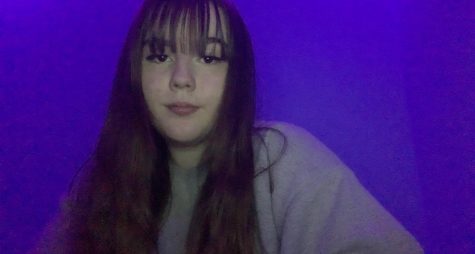 Emarie Kusler, Staff Writer
Emarie Kusler is currently a freshman and staff writer for The Heights Herald, she hopes to advance her skills in writing and critical thinking through...