Give your stomach a scrumptious start to the day with these simple baked oats
For a warm and filling breakfast before your quarter exam or standardized test next week, try this baked oatmeal to start your day off right and fuel your mind for success — especially if you're like me and are constantly finding canisters of excess oats in your cupboard that you don't know what to do with. 
Ingredients: 
½ cup of oats

½ cup of milk (plant/nut milk works too) + a little bit more if you use protein powder

2 tbsp protein powder (optional) 

½ banana, sliced 

Pinch of salt

½ tsp baking powder
For filling: 
½ cup blueberries (frozen or fresh) 

1 tbsp chia seeds (optional) 
Instructions: 
Preheat oven to 350°.

In a blender or food processor, blend the oats until they are flour-like and then add milk, protein powder, banana and salt.

When thoroughly mixed, stir in the baking powder.

To make the filling, microwave the blueberries in 30-second intervals until they can be smashed and then combine with the chia seeds (optional).

Pour ¾ of the batter into an oven-safe dish that has been thoroughly sprayed with cooking spray and then add most of the filling, followed by the rest of the batter. Finally, drizzle the remaining batter on top.

Bake until cake-like in consistency and is not wet to the touch, about 23-28 minutes.
About the Contributor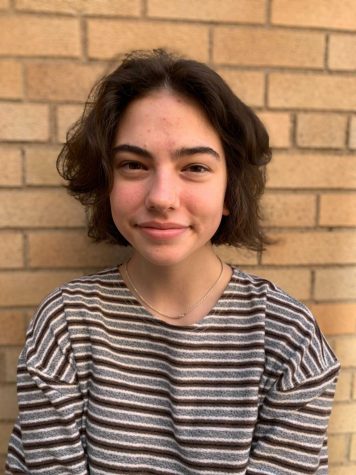 Renee Demars Dehn, Co-Editor-in-Chief
Renee DeMars Dehn is currently a senior at Columbia Heights High School and the Co-Editor-in-Chief of The Heights Herald. This is their third year on the...