Vaccine distribution shifts to forefront of nation's clash with COVID-19
After a very long year (and then some) of the COVID-19 pandemic, there is finally a vaccine. In the past few months, many Americans have been rushing to get vaccinated against the virus that has affected over 121 million people worldwide. While it is good news for many, the vaccine has stirred up some controversy, from problems with the distribution to a notable contingent of U.S. citizens not wanting to be vaccinated. Former president Donald Trump played a big part in helping the virus spread, and now all we can do is wait as the Biden Administration tries their best to reverse the mess.
Right now, there are three major vaccines that are being administered. In December of 2020, the Moderna and Pfizer vaccines were the first to be approved by the FDA (Food and Drug Administration). Both vaccines require two doses 3-4 weeks apart, and have been showing high levels of effectiveness in people who have been vaccinated. They also both need to be kept at cold temperatures during distribution and while being stored, and that has created a few problems where vaccines have gone to waste.
The Johnson & Johnson vaccine was approved in February of 2021 and only requires one dose. There is no need to refrigerate the vaccine, and that makes the transportation and storage of the vaccine much easier and more manageable for health officials, clinics and pharmacies.
 As the vaccines became available, there have been more reports of damaged, expired or compromised vaccines. At the Jamaica Plain campus of the VA Boston Pharmacy, 1,900 doses were compromised after a refrigerator was left unplugged, and a similar event happened in Florida where 1,100 doses were destroyed. In Knoxville, one thousand doses were thrown out after being mistaken for a related shipment of dry ice. Most of these errors can be associated with these being first shipments, and everyone needs to get used to the new protocols, but these mistakes should not be occurring as often as they are.
The first doses that were available went out to the high-risk groups, such as healthcare workers, first responders and the elderly. As we got access to more vaccines, teachers, school staff and other child care workers were next in line. In the coming months, President Biden's administration is aiming to have all adults in America vaccinated and protected by midsummer. 
While this might seem like the beginning of the end of the COVID-19 pandemic, one huge problem has been getting people on board with trusting the efficacy and safety of the vaccines. Many Americans have not been properly educated on the vaccines and how beneficial they could be. In some communities, it's pure ignorance, where people are following the footsteps of certain republican politicians and continuing to believe that the virus is a hoax. According to a NPR-PBS survey, 47% of all people who voted for former President Trump have no plans to be vaccinated, compared to 10% of all Biden voters. More Republican leaders should be stepping up and speaking about the importance of the vaccine, specifically the former president, who secretly got vaccinated in January but did not let it be known to the press until March 1.
Another reason people have not been getting vaccinated is because of their distrust of the government, specifically in minority groups who have a long history of medical abuse behind them, such as the horrific Tuskegee experiments where several Black men were promised but ultimately denied treatment for syphilis. Celebrities such as former first lady Michelle Obama and Dolly Parton are doing their part, though, either by educating people or by raising millions. The Biden administration has a team of health experts backing them, including several medical professionals of color, and they are trying to get many more people to believe that the vaccine is a good idea. 
"I think that all people should get vaccinated," CHHS math teacher Mr. Daniel Honigs said. "To me, it has the Golden Rule aspect to it. We all survive as a species on this Earth by helping each other out. Our 'freedoms' as Americans don't outweigh our obligations as humans. These are the times in our lives, in our collective histories, where we put aside childish pursuits and live up to the true meaning of our humanity.  Tzedakkah, do the right thing – get vaccinated if it is a medically sound thing for you to do."
While it's still just months after the vaccines have started to be distributed, the Biden administration passed its goal to have over 100 million doses given out within a 100 days. This week, over 162 million doses have been given out, and 59.9 million Americans are fully vaccinated. 
And now, since Governor Walz has announced the availability of the vaccine to all Minnesotans over the age of 16, it is your duty as a member of the human race to do your part and book an appointment for yours too, if you haven't already.
About the Contributors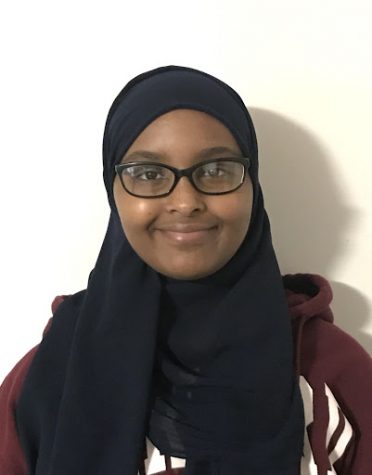 Yasmin Mohamed, Staff Writer
Yasmin Mohamed is a senior at CHHS and a staff writer for The Heights Herald. She enjoys journalism because she loves keeping up with the latest news and...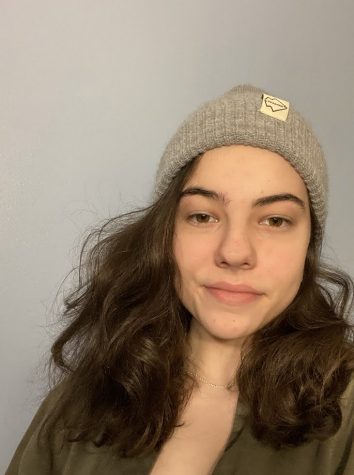 Renee Demars Dehn, Web Editor
Renee DeMars Dehn is a junior at Columbia Heights High School. She is currently the Web Editor of The Heights Herald. She is also involved in choir, Key...