Heights Herald staff recommends novels and memoirs for spring break reading
The editors of The Heights Herald have an affinity for writing and reading, so here are J2's book recs:
"First We Make The Beast Beautiful, a new journey through anxiety" by Sarah Wilson
This memoir takes you on the author's journey to improving herself and how she deals with her anxiety. It's a wonderful book that gives practical advice along with her unfiltered experiences — a great read for those who deal with mental health issues or wish to further understand anxiety.
"Simon Snow" by Rainbow Rowell
At first, this book was a fictional book within the popular novel "Fangirl" by Rainbow Rowell. People loved the idea of this book so much that Rowell decided to make it its own series. Now the Simon Snow book series has two novels and an upcoming third book. It's a wonderful read for those who want LGBTQ+ representation and modern fantasy. 
"Still Life with Tornado" by A.S. King
Journey through a 16-year-old girl's mind as her family and her mental state is falling apart. This novel has a raw depiction of how trauma can affect a family and one's mind. It deals with heavy topics in a sophisticated manner and makes good points about love and violence.
"The Handmaid's Tale" by Margaret Atwood
A timeless classic, "The Handmaid's Tale" displays life as we know it from the point of view of a woman deemed useful for the sole purpose of bearing children. In this dystopian drama, readers and the protagonist alike examine the role of women, sexuality and overall society under a microscope, raising into question some of the overlooked practices the modern Western world has.
"The Wrath & The Dawn" by Renée Ahdieh
This novel is bound to keep you reading as you follow Shahrzad on her journey to stop Khalid, a young Caliph, who takes the life of a new bride by sunrise. Self-Righteousness, love and sacrifice are intertwined in this exhilarating retelling of "One Thousand and One Nights".
"The Knife of Never Letting Go" by Patrick Ness
"The Knife of Never Letting Go", the first of the "Chaos Walking" series, is a sci-fi novel about humans that have colonized a different world. It follows a young boy named Todd Hewitt who is the last boy in Prentisstown, a city filled with only men. In this world, people and animal's thoughts are broadcast for anyone to hear. Before his thirteenth birthday, the day he becomes a man, he finds a crashed spaceship and inside is a girl.
"The Alex Crow" by Andrew Smith
"The Alex Crow" is a novel that follows three seemingly separate characters and three seemingly separate stories: Ariel and his experience at a boys' summer camp, a schizophrenic bomber and the journals of an arctic expedition gone south. The novel switches between characters every chapter and slowly but surely entangles all three in a hilarious and unforgettable way.
"Grishaverse" series by Leigh Bardugo
The "Grishaverse" is a fantasy world created by Leigh Bardugo with fascinating politics and an intricate magic system that's bound to entice any YA fantasy reader. This meta trilogy is compiled of three separate series ("Shadow and Bone", "Six of Crows" and "King of Scars"), which all take place in the same universe and utilize the same magic system.
"Master of One" by Danille Bennett and Jaida Jones
"Master of One" is a fantasy novel about a young thief, Rags, who gets caught up in a political plot by a dubious royal sorcerer that involves him robbing a secret tomb once sacred to a long-dead species called the Fae. Within the tomb is an ancient relic that Rags has been tasked with recovering. Unbeknownst to him and his unlikely companion, this Fae relic is one of the supposedly extinct Fae themselves.
"Scythe" by Neal Shusterman
Scythe is a YA fantasy/sci-fi novel by Neal Shusterman that takes place in a futuristic society that is seemingly perfect as there is no hunger, disease, war or misery. Technology has even advanced so far as to eliminate death. Though as perfect as it may seem, the world isn't big enough for everyone. Having conquered death, Scythes are tasked with controlling the size of the population by taking lives.
Co-Editor-in-Chief Kwot Anwey, Co-Editor-in-Chief Gissel Inamagua, Feature Editor Marshall Durand-Mesrobian and Opinion Editor Sachi Yang also contributed to this story.
About the Contributor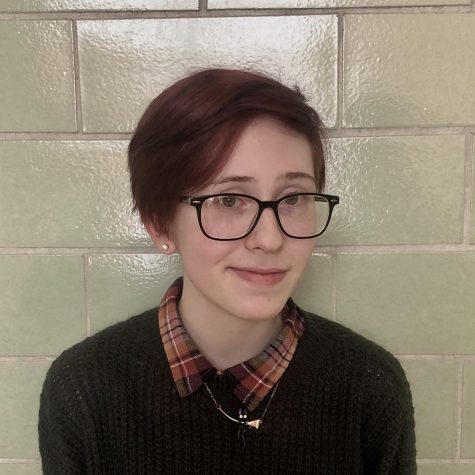 Sol Schindler, A&E Editor
Sol Schindler is a senior at CHHS and is the A&E Editor and lead cartoonist of The Heights Herald. He is in the National Honors Society, Student Council,...