Revival of spring sports follows 2020 season cancellation
With school buildings re-opening and welcoming old and new students alike, that also means sports, particularly spring sports, are open for students to register for and participate in as well. The pandemic has not only affected how in-person learning will function but also everything from tryouts to transportation for away games and more. Though sports will be a nice break from stagnant indoor life for students in this time, those participating should remember to be safe and follow the necessary COVID-mandated rules and protocol. Let's see what student-athletes at Columbia Heights High School think about the upcoming season!
Track
Track and Field will start on March 29 and practices will be from 3:30-5:30 p.m. every day after school. The sport is largely held outside, one of the safest environments for being around other people. Student-athlete Kevin Villanueva Mendez (12) will be participating in the sport for his first actual year, as last year the season was canceled prematurely due to COVID-19. 
"I expect there will be problems with the [number] of students who sign up for the sport because of COVID," said Mendez (12). "Another problem may be that students are out of shape for running." 
Like tennis, track is a sport you can enjoy your entire life. It is also the oldest sport and a great way to keep healthy and cross-train for other athletics as well.
Tennis
Tennis will be starting on March 29. Students should consider joining because it is a sport you can pick up fast and play by yourself or with a teammate. Student-athlete Tucker Stene (12) has been on the Heights tennis team for five years now, making this his tenth year of playing the sport altogether. 
"I anticipate the hardest part of this season is going to be getting myself and the rest of the team in better shape," said Stene (12). "It isn't that difficult in a normal year, but getting everyone moving and active during hybridized learning like we're in now is going to be a challenge for the team this year." 
For more information, reach out to boys' coach Mr. Luke Sands at [email protected]
Baseball
Baseball will start on March 29. Students should consider joining baseball because it is an opportunity to meet new people in the dugout and enjoy some fresh spring air on the diamond.  
Student-athlete Matthew Rockwell (10) has been playing baseball for 10 years, all of which were for Heights. 
"With the new players there will be a bit of an adjustment period that I anticipate will be rough at first, but the team will figure it out as the season progresses and come together to finish the season strong," said Rockwell (10). 
After a seemingly long year, the baseball team welcomes new players. For more information, you can contact coach Mr. Dan Shuck at [email protected]
Softball
Softball has its first official practice on March 29! For those who want to get a jumpstart on practice, informal open gyms will be open for softball players every Monday and Thursday from 6:30- 8:00 p.m. in the Hylander gym. Girls should consider joining the team this year because there will be increased opportunities to play due to the decreasing number of players. 
Student-athlete Jaida Burton (12) has been on the softball team for about six years, making this her seventh year. 
"This year, Covid is a thing, so it's definitely going to [look] weird [for those in a similar situation such as myself]," Burton (12) said. "Some personal struggles that have come to my attention have been juggling work, my grades, and [now] softball." 
Nonetheless, the softball team is a great one that supports and backs each other up no matter the performance. For more information, reach out to coach Mr. Rick Eskola at [email protected]
Synchronized Swimming
Synchronized Swimming, or synchro for short, started March 15. This is a good year to join the synchro team, even despite COVID, because this year will be focused on learning the sport, developing personal fitness and most importantly, fun! Additionally, swimmers who choose not to participate in competition this year due to COVID-19 concerns will not be penalized. 
Student-athlete Lucy Rosengren (10) has been on the team for four years and is ecstatic to be back in the pool this year. 
"Synchro is a sport where we have to be close together to receive points in routines, so we are going to need to figure out a good way to get around that [during times of Covid]," said Rosengren (12). 
Though it's a small team, it's a unique and spirited one. Email coach Ms. Camille Gross at [email protected] for more information.
Lacrosse
Lacrosse is expected to start on or around April 5 (the official start date is to be determined). The lacrosse team is greatly in need of participants, so students should definitely join this year if they are looking to try something new but also fun-filled and fast-paced. 
Student-athlete Caitlin Kyseth (10) has been on the Lacrosse team for three years now, this year marking her fourth. 
"Some troubles I am expecting is getting people to sign up because we have had two classes to replace and we don't have a lot of signups," said Kyseth (10). "Another issue would be transportation and cost for the students at both the high school and at Columbia Academy." 
Despite the small team, it is a rousing and supportive one with a wonderful coach who will take on players who are experienced or even beginners.
You can get a hold of coach Ms. Carrie Trnjanin at [email protected] if you are interested.
About the Writer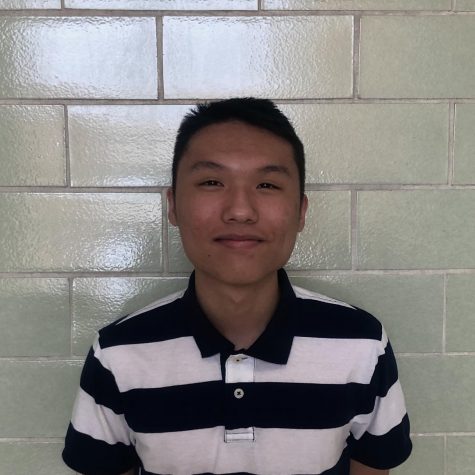 Sachi Yang, Opinion Editor
Sachi Yang is a Junior here at CHHS. He is the Opinion Editor for the Heights Herald! He wanted to join the Heights Herald to better his writing skills...