Student athletes decide to postpone return to sports during pandemic
Just before the school year started, parents from across Minnesota gathered at Governor Tim Walz's mansion in order to protest their kids not being able to participate in sports. Even after Walz's announcement that students can play sports while following proper COVID-19 guidelines, some families still opted to stay off the playing fields and courts.
The added masks, limits on viewers and efforts to socially distance various families and athletes away from each other have not deterred the many concerns people have had, including the following Columbia Heights' student athletes.
The Heights Herald had the privilege to discuss how the pandemic has affected Columbia Heights swimmer Yeraldi Valdez Sosa (11), soccer player Ruth Daniel (8), and football players Linus Lee (10) and Patrick Pitts (10).
What factors led to you deciding not to do sports?
Valdez Sosa: I wasn't able to join due to COVID. I didn't want to expose my family to the virus so I decided to give up on swimming. 
Daniel: [The main] factor that led me to decide not to play a sport this year was COVID. During the fall, COVID cases were still very high, and I didn't want to risk my health nor my family's. 
Lee: My parents and I had a talk about sports and decided that the risks outweighed the benefits. I didn't want to risk getting the virus to play sports even though [we] were allowed. 
Pitts: The main factor of me not doing sports this year was COVID. Since I play football, which is a high contact sport, my family [and I] decided it would be best not to play this year to protect not only my health but the health of those around me.
How do you think sports are being handled this year with COVID?
Valdez Sosa: I think sports are being handled more responsibly. There [are] restrictions for students, and I believe that the school is really trying their best to give students the opportunity to continue with their sport.
Daniel: In general, I think sports are being handled okay. In professional sports, they may have postponed games and seasons but when the regular season started, I feel as though they didn't take it very seriously. Local sports I believe handled it okay as well. I think schools could have pushed COVID safety protocols more and ensured that players would be safe and be able to play a desired sport. 
Lee: I think that sports are being handled as expected and that athletes want to go out and play and that the coaches are doing whatever they can to do so. However, I think most of the pandemic was handled poorly and that staying home would've been better, but that being said, I completely understand wanting to participate in sports, and I still wish I could've played.
Pitts: I personally would've made the decision not to continue with sports this year unless there was a vaccine developed and taken by all the athletes. That being said, I don't find anything wrong with allowing sports or clubs that don't have contact or would be able to follow social distancing to continue.
Have there been other extracurricular activities you've been doing to make up for sports?
Valdez Sosa: I haven't done much to make up [for] my sport, but I have joined virtual tutoring and I'm working on getting some more volunteering hours through [various] programs.
Daniel: I have not been doing any other extracurricular activities, but I have noticed that they have offered athletes times to go to the gym at the high school and workout, which I think is a good opportunity for athletes to stay fit in the off-season. 
Lee:  I don't participate in any school activities, but I have been actively working on my body at home and getting exercise done whenever I have time as well as eating well.
Pitts: For me, I can't imagine another activity that could fill the void of me playing sports or doing weight lifting, so I chose to not participate in any this year.
What do you miss most about your sport?
Daniel: Something I miss about my sport is the community. Since I play with a mix of high school and some middle school students, it is just a good time to make friends and have fun while doing something you love. It's always nice to have older mentors there with you while playing and training. 
Lee: I miss having something to do and being able to work out in a gym as well as just the game itself and my teammates. I know our varsity team didn't have a lot of success, but it would've been cool to see what we could've done with all our numbers there and a better offseason [and] season in terms of preparation availability
Pitts: As much as I would love to say what I miss most is being on the field and playing, that is not the case. I'd have to say what I miss the most is the community. Playing sports like football or track is not nearly as fun or enjoyable without the team. I would rather hold out in hopes to play with them again someday than go out there and play without them.
Are you planning on rejoining next year?
Valdez Sosa: I would love to join, but if things with COVID don't [get] better, I won't since we can't wear a mask all the time during swimming.
Daniel: I do plan on rejoining next year, but I hope they make some changes and once again enforce and ensure parents that students, coaches and families will be safe. 
Lee: I am planning on rejoining sports next year or as soon as I think it is safe. I value my health, and if I believe that I can play sports in a healthy way that my parents can also agree with, then I will be ready to compete.
Pitts: If things get better, which I hope they will, I most likely would go out there and play without hesitation.
About the Contributor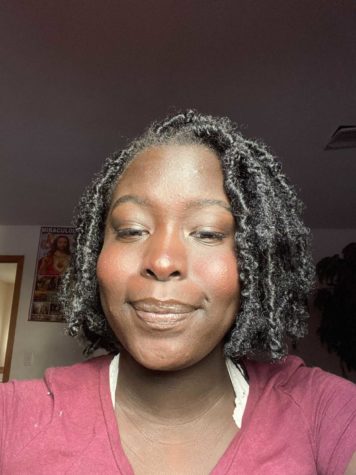 Kwot Anwey, Co-Editor-in-Chief
Kwot Anwey is a junior at Columbia Heights High School and she is currently the Co-Editor-in-Chief of the Heights Herald. She enjoys journalism because...