Netflix series spotlights Tejano musician's impact
It was about dang time. For many fans around the world, Selena Quintanilla's legacy was already cemented. Now, her transformative artistry is being shared through mainstream media and popular production company and content platform Netflix. The nine-part series was released on December 30, 2020 and, while not exemplary, it does capture a number of important aspects of the icon's life, family and influence. 
For those unfamiliar with Selena Quintanilla, let me bless you real quick. Selena Quintanilla, more popularly known by her stage name "Selena," was a Latin superstar who is mainly credited for introducing the Tex-Mex and Cumbia genre to the mainstream music scene within the United States. Born and raised in Lake Jackson, Texas, Selena became known as the "Queen of Tejano Music" and quickly established herself as a musical giant. 
In addition to all of the great music she shared with the world, Selena was also recognized as a fashion icon. In fact, as recent as 2016, makeup giant MAC Cosmetics released a collection inspired by the late singer. Following the major success of the first launch, the brand released a second Selena-themed collection in 2020—something unheard of. Moments after the online release, all products were sold out. Even after 26 years following her untimely death, Selena's music, style and story continue to embody the talent and impact of a true legend.
Today, a new generation of people who may have been previously unaware of Selena's genius artistry can experience her life by watching "Selena: The Series" on Netflix. Played by actress Christian Serratos, the series aims to capture the essence of who Selena was on and off the stage. However, with as many good intentions the show and its producers may have had of keeping her alive through projects such as these, the series itself falls short in delivering a compelling story. For someone who is familiar with her biography, and as an invested viewer, it was difficult to discern where Selena was on the spectrum of stardom with each episode. In addition to a slow-paced story development, the costume design didn't really come together either. All in all, the show didn't live up to the expectations that having Selena's own sister as an executive producer brought. 
However, in comparison to the more well-known "Selena" biopic starring Jennifer Lopez, it is refreshing to get a closer look at the lives and struggles of Selena's brother and sister who play an important role in Selena's life and music career. The intimate take that the series provides reveals a lesser-known understanding of the Quintanilla's siblings' personal struggles and experiences with their sister's rapid climb to fame. 
One of the most important takeaways from watching the whole series, albeit with a little bit of disappointment at times, was the fact that it was one of the very few productions that didn't display characters who are part of the Hispanic/Latino community as gang members, drug lords or any other stereotypical role that Hollywood seems to love. Instead, a strong female Mexican-American lead is at the forefront of a beautiful story bound to inspire those who are tired of not seeing an equal and fair representation of their culture in the media and beyond. 
"I was thrilled by the opening credits, seeing all those Spanish surnames on a big-budget Netflix production," Cristina Escobar wrote in her review of the series for RogerEbert.com. "Latinxs are the least represented when compared to our numbers in the population," the Latina critic notes. 
While Selena may not have lived up to Selena's fans' expectations, the fact that a major company such as Netflix recognized the potential success (and monetary profit) behind the legend that is Selena Quintanilla, serves as a stepping stone in a direction in which the Latino/Hispanic community can, hopefully, be more accurately and fairly represented in an industry that has long benefited from the ethnic group's rich culture. 
"Selena: The Series" has already been renewed for season two with Netflix announcing a release scheduled for May 2021. While the first installment provoked mixed emotions leaning towards flat-out disappointment, fans are hoping that season two will improve and bring justice to their beloved singer's memory…and rightfully so. 
About the Contributor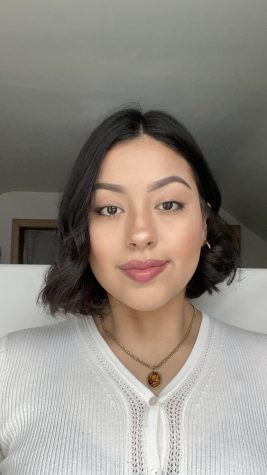 Gissel Inamagua, Co-Editor-in-Chief
Gissel Inamagua is the Co-Editor-in-Chief for The Heights Herald. She is involved in numerous activities here at CHHS. Currently, she is the captain of...