Caramel pear cookies supply your stomach with unparalleled taste
Most people open their fruit drawer in the fridge and find a copious amount of apples or oranges. If you're my family, though, for whatever reason, it's pears. So, if you have an excess of pears, or want to branch out from the same ol' boring apples and oranges, these caramel pear cookies are the way to go. With a crispy edge and a soft middle, this treat pairs perfectly with a nice glass of milk. These cookies are made with about a tablespoon of batter per cookie for a total of about 4 ½ dozen cookies. 
Ingredients: 
2 ¼ cups flour

½ tsp baking powder

½ tsp salt

2 tsp cinnamon

12 tbsp butter (1.5 sticks)

1 cup packed brown sugar

½ cup white sugar

2 tsp vanilla extract

1 egg

2 (or more if desired) tbsp applesauce (more if too dry)

1 ½ (or more if desired) cups of caramel bits 

1 ½ cups of chopped pear 
Instructions: 
Preheat your oven to 325° F.

In a medium bowl, mix all the dry ingredients (flour, baking powder, salt and cinnamon) together. 

In a separate bowl, use a mixer to combine your butter, brown sugar and white sugar. Add in the eggs and vanilla until combined, then slowly mix in your dry ingredients until smooth.

Into the bowl, toss in the pear and caramel bits and carefully mix together. If the mixture is too dry, then add applesauce until moist.

Scoop the batter onto a parchment-lined cookie sheet and bake for 15-17 minutes. Enjoy!
About the Contributor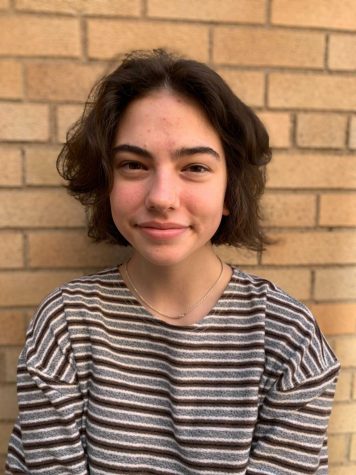 Renee Demars Dehn, Co-Editor-in-Chief
Renee DeMars Dehn is currently a senior at Columbia Heights High School and the Co-Editor-in-Chief of The Heights Herald. This is their third year on the...