Dance team sets prospects on remainder of season
Ballet. Hip-hop. Freestyle. All of these are forms of dance. When you think of them, vibrant images can be conjured, but to actually be a part of them…well, it isn't completely impossible. Students at Columbia Heights High School (CHHS) and Columbia Academy (CA) have the option of participating as a member of the team during the winter season. Being on a high school dance team can completely transform your total high school experience and be physically fulfilling, and that has continued this year — with COVID-19 protocols of course. After the thrills and nerves of tryouts and/or applying for a captain's position, performing and competing live are just a couple of the many benefits of being a member. 
Recent meets in Richfield, Fridley and Minneapolis on the National Federation of State High School Associations Network have highlights available on-demand to see for yourself.
The CHHS dance team also recently secured fourth place in both the high kick and jazz category during the Tri-Metro Conference Championships this past Saturday, February 13th, 2021. 
The Heights Herald had a chance to sit down virtually with Head Coach Alison Humpal and other dance team members.
Q: How has the season gone so far? 
Coach Humpal: Dancers are growing and progressing in their skills. We have a small team this year which gives us more time to really focus on individual dancers and the skills they need to develop.
Jacqueline Rodriguez: A major difference is the size of our team this year compared to last year. Seniors were the ones who made up most of the team and losing them and their skills has been a big difference. Although we are a small team it is amazing to know these girls are willing to go out and perform.
Elizabeth Schoenbauer: This season so far has gone well. We have been working on skills, especially our turns. 
Q: What are you most looking forward to? 
Jacqueline Rodriguez: What I look forward to is being able to perform one last time at sections and being able to beat another dance team. Also, having the opportunity to have a dance camp and dance practices over the summer so we can hopefully recruit more girls for the next season.
Elizabeth Schoenbauer: I'm looking forward to our section meet and hopefully beating another team.
Q: How has practicing and competing been during the pandemic been?
Captain Tenzin Dolkar: This year's dance team is small compared to the past years with only 6 dancers and it's had its benefits and weaknesses. Since we're back in the studio now we had a lot of catching up to do with adjusting choreography and fixing the small details since we couldn't do much while we had practice on zoom. 
Q: Who are your captains for the team this year and why?
Coach Humpal: Captains are Tenzin Dolkar, Adriana Cardoso, and Jackie Rodriguez. At the end of last season, dancers put their names forth to be considered for captain. They needed to complete an application for me, give a speech to their teammates, and then the team votes.
Q: Why did you apply to be a captain?
Captain Tenzin Dolkar: I applied to be a captain of the dance team because I enjoy being with everyone. I wanted to help the team push themselves and show improvement while giving their 100% during every practice and competitions because I feel like these things are important to bringing us to success. 
Q: Who has stood out the most amongst the rookies on the team this year?
Coach Alison Humpal: We have two 8th graders on the team – Libby Schoenbauer and Gaby Knudsen. Both are showing great promise and developing their skills!
Q: What makes this year different compared to previous years for the team?
Coach Humpal: We have a lot fewer competitions this year because of the limit on the number of teams that can be in one space (no more than 3). In past years, we'd attend Saturday invites where 10+ teams would compete – that isn't possible this season. Additionally in our conference, only four [schools] even have teams this year. So all of our competitions have been against the same few teams. We will see what sections bring in a few weeks as we'll finally see some new teams!
Q: What are you most proud of this season and why?
Captain Tenzin Dolkar: Recently we've had our third competition at Richfield and in performance, we saw improvements with everyone. After we had finished dancing we walked off the floor and we were all excited because of how we did. Both me and the team were definitely proud of that day and now we're continuing to practice to become better and show even more of what we can do.
The dance team's season will come to an end with their final competition taking place this Saturday, February 27, 2021 at Chisago Lakes High School. Go Hylanders! 
About the Writer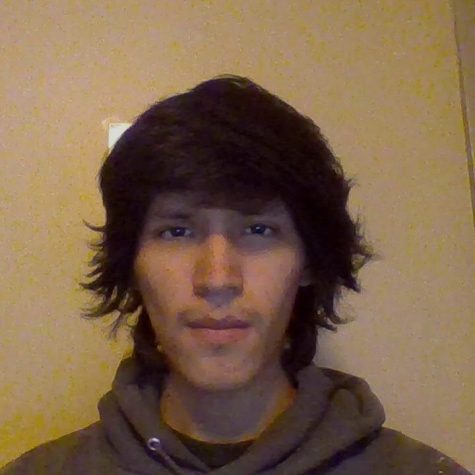 Dayton Zgodava, Staff Writer
Dayton Zgodava is a senior at Columbia Heights High School. He enjoys reading and looks to improve more on his writing skills. He's often elsewhere learning...