Mobile restaurant turned popular eatery serves Snelling with hot chicken
In the modern age, small businesses face many challenges when gaining traction and making a liveable wage, and it's become increasingly difficult to do so throughout the pandemic. One local eatery, however, started their food truck and opened their first brick and mortar location in the midst of COVID-19, finding a reliable customer base instantly.
Nashville Coop is a hot chicken restaurant on Snelling Avenue in St. Paul that opened their mobile business in the spring of 2020 to instant success. Their Nashville-style hot chicken was all the rave, and the truck received much praise from multiple news outlets. They spent the next few months building a large following both in-person and online before being able to open their first permanent location in the Tangletown neighborhood of St. Paul in September of last year.
Compared to most restaurants, Nashville Coop doesn't have a particularly large menu. The three meals on the menu are the "Strips" (three hot chicken strips cooked fresh), the "Sammich" (two large strips on a bun), and the Texas toast (just a slice of Texas toast with coleslaw). Each meal comes with their Coop fries and optional sides of coleslaw and Texas toast. There are four levels of spice to choose from: MN Nice (No spice), Coop (Mild), Growlin' (Hot), and Cluckin' Hot (Very Hot). Each meal also includes two containers of their delicious Coop sauce, as well as a small container of pickles. For extras, they offer additional chicken strips, coleslaw, pickles, and Coop sauce, as well as their thick and fluffy "Love You" chocolate chip cookies with nuts mixed in.
When I visited Nashville Coop on a Sunday at around 2:30 in the afternoon, the building wasn't too busy and the line was short. With hip-hop playing over the speakers, the atmosphere is lively and the crew is hard at work making everyone's meals. Combining the speed of fast food and the friendly feel of a local business, it was no surprise that meals are generally ready within 5-10 minutes of ordering, freshly cooked and ready to eat! 
While waiting for the chicken to cool, I tried the fries, which were rich with flavor and some of the best I've had in awhile, especially when dipped in the Coop sauce, a seasoned mayo-ketchup sauce. The mix of seasonings and spice on the chicken blended the flavors really well, and when combined with the Coop sauce it could easily become your new favorite place to eat hot chicken. Even though I got the Coop (or mild) spice level, it was still quite hot, so if you're not a huge fan of spicy things, you may want to get your chicken at the MN Nice spice level. Both the Texas toast and coleslaw were on par and tasted great.
Ordering from Nashville Coop was a great experience through and through. The environment was very welcoming and the staff are kind and efficient. They serve some of the best southern hot chicken you can find in chilly Minnesota.
About the Contributor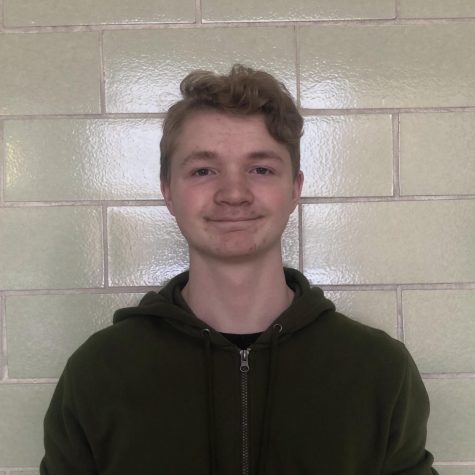 Eli Zinser, Lead Staff Writer
Eli is a Senior and Lead Staff Writer for the Heights Herald. He likes to spend his time taking photos in the wilderness and reading novels in the comfort...