Ribs and sauerkraut double combo leaves your appetite appeased
Ribs and sauerkraut is a dish I've eaten during each winter season ever since I was a child. The dish brings memories of my great-grandma and her passing it down to my father, who would later show me how to make it. The dish is a perfect warm meal, something very typical yet necessary in the cold months of Minnesota. It also is budget-friendly and can be made in large amounts for families of all sizes and appetites.
Ingredients:
3 lbs of country-style pork ribs

3 cans (approx. 41 oz. total) of sauerkraut

About 2 cups of chicken stock

2 cups of flour

1 tsp of baking powder

1 egg

1 cup of milk

½ teaspoon of salt

Salt and pepper to taste
Instructions:
Preheat oven to 300° F.

Start by seasoning the country-style pork ribs with salt and pepper. In a Dutch oven, brown them on top of the stove. Cover with sauerkraut. Pour enough chicken stock to cover the ribs. Bake for two-and-a-half to three hours.

For the dumplings: mix two cups of flour, one teaspoon baking powder, ½ teaspoon of salt, one egg and one cup of milk. Do not overwork the batter.

Take the ribs and kraut out of the oven and use a tablespoon to measure out dumplings scooping them on top of the sauerkraut. Cover and return to the oven for 20 minutes.
Serve warm and enjoy this hearty dish, which will definitely fill you up!
About the Contributor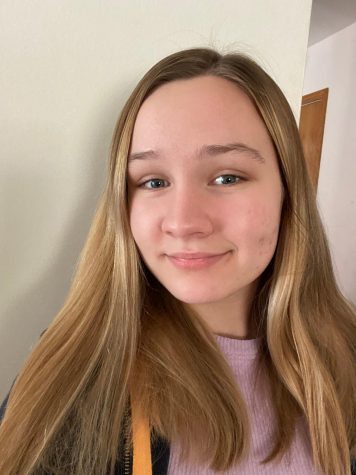 Iona Burton, News Editor
Iona Burton is a senior at CHHS. She is the News Editor for The Heights Herald and enjoys journalism because she values writing and telling stories. She...