College admissions scandal highlights liberties of the affluent
Education is essential to the workforce of America and has been for centuries now. Elite colleges, being the most sought-after schools, are often thought to be the key to one's success. The competition to gain admission at these schools is extremely brutal with their admission rates being as low as 4 percent. However, the inequity presented through admissions to low-income and underrepresented students serves as an obstacle for countless at these prestigious schools. The dark side of higher education is often overlooked, continuing the cycle of rejecting these students at the expense of the wealthier.
Meritocracy is said to be one of the main goals of education in the United States. Having people that are skilled and competent in their career field seems logical, but when there are evident problems in how allegedly meritocratic admissions at a prestigious institution works, is it actually meritocracy in the works or are we merely feeding into the idea of one? 
Scores on standardized tests (such as the ACT and SAT) and income background of the student are heavily correlated. According to a research done by the College Board in 2009, the more money a student's parents made, the more likely they are to achieve a higher score. In this case, a higher score does not necessarily mean that a student is "smarter"—it simply means they had more opportunities. Test retakes, bootcamps and costly tutoring are all available to wealthier students, something that nearly no low-income students can afford. With standardized tests being one of the biggest components of a student's admission at colleges of all kinds, the chance of a (typically wealthier) student with a higher score getting admitted is much greater than that of someone with a lower score, who is also most likely may be a low-income student. 
The 2019 college admissions scandal shocked millions. It uncovered the great deception that occurred within college admissions. Through cheating on standardized tests and bribing college coaches and officials to admit wealthy students as recruited athletes, the privileged displayed how they can cheat their way to an even greater privilege. It showed that students that came from wealthy families had multiple advantages when applying to schools. 
William Rick Singer, CEO of college admissions prep company The Key, played a vital role in the scam. Using his connections with corrupt coaches, test administrators, and admissions officials, he was able to smoothly enter students into prestigious schools like Yale and the University of Southern California (USC). In 2019, the Department of Justice reported that Singer approximately made $25 million dollars through his schemes. Over 50 people, including famous actresses Lori Loughlin and Felicity Huffman, were involved and convicted of bribing admissions officials to accept their children to the aforementioned institutions. 
Olivia Jade, daughter of Lori Loughlin (most famous for playing Aunt Becky on "Full House"), had been admitted to USC through Singer's fraudulent schemes as a "recruited rowing athlete"—and having paid $500,000 dollars to Singer—Jade and her sister gained a spot at the prestigious university. As a well-recognized social media influencer, Jade went into hiatus for nearly a year after the scandal had come to light. It wasn't until an interview with Jada Pinkett Smith's "Red Table Talk" in late 2020 that people finally heard her side of the story. 
"A huge part of having privilege is not knowing you have privilege," Jade said. "And so when it was happening it didn't feel wrong, it didn't feel like 'That's not fair, a lot of people don't have that.'" 
Adrienne Banfield-Norris, mother of Pinkett Smith and co-host of the show, expressed how she, along with many other people, felt towards the situation. 
"There were some things that were a little frustrating," Banfield said. "I felt like as a 21-year-old young adult, that [Jade] needed to be way more aware of what's going on in the world, and that was a little frustrating." 
Not one person involved, until now, has been sentenced to more than nine months in prison. Huffman, who paid Singer $15,000 to fix her daughter's SAT test, was only sentenced to 14 days, 250 hours of community service, a fine of $30,000 and one year of supervised release. Loughlin and Mossimo Giannulli, who paid half a million dollars for their daughter to get acceptance to USC, were sentenced to two months and five months in prison, respectively. 
It is completely absurd to think about how they were able to get away with this. Yes, they went to prison. However, for their actions, the consequences should have been more severe. The bar was set too low for them. They could be fined hundreds of thousands of dollars and they would be okay. The real justice was to be in prison, yet that wasn't the case. 
Equity within prestigious schools is still very rare. Those with privilege and wealth have the power, but that doesn't mean that underprivileged students should quit. In order to change the system, fight. Fight for your rights, for your hard work. Only then can real equity, not an imposter version of it, be achieved in education. Work hard, and be persistent, but most importantly, take advantage of the opportunities you've been given. Change is what our higher education admissions needs. You can make a difference.
About the Contributor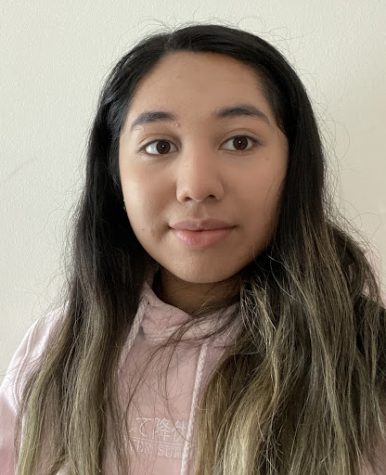 Valerie Barrera, Staff Writer
Valerie Barrera is a senior at CHHS and a staff writer for The Heights Herald. She is very passionate about writing and bringing people news about entertainment....