Attack on the Capitol: call it what it is—domestic terrorism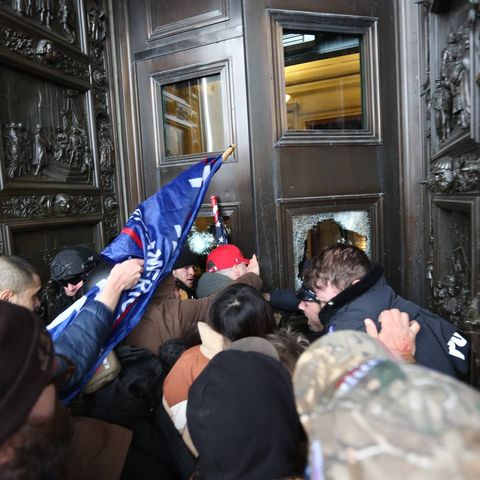 On January 6, 2021, the U.S. capitol was stormed by Trump supporters who were attempting to protest the ratification of President-elect Joe Biden's election win.
A protest is defined by the Oxford dictionary as a "statement or action expressing disapproval of or objection to something." The dictionary also defines terrorism as "the unlawful use of violence and intimidation, especially against civilians in the pursuit of political aim." With these definitions in mind, it's clear as day that the mob attack that day fits much better into the latter.
The big question is this: who is responsible? Apparently, former President Trump is, as only hours before the mob stormed the capitol, then-President Trump held a "Save America" rally where he was said to have inspired this violence against the capitol.
"I just really want to see what they do," Trump said of the growing mob in a speech the day of the rally, just hours before the invasion and occupation. 
As of January 9, 2021, five people have been pronounced dead because of the riot.  Officer Brian Sicknick died from injuries he received from the riot. Ashli Babbitt, an Air Force veteran, was shot by capitol police while she was trying to force her way into the house chamber. Benjamin Philips, Kevin Greeson and Rosanna Boyland all died of medical emergencies. Approximately 100 have been arrested so far for crimes committed during the riots. 
So how did this happen? This happened because of the deep-seated white privilege evident in the United States, which has been on display in this country since its inception, as well as especially back in June when Black Lives Matter protests were occuring in response to the police killing of George Floyd and protesters were tear gassed and shot at with rubber bullets. Whereas on the day of the attack on the Capitol, these rioters were allowed to do as they pleased in the building with almost no resistance for a couple of hours. In fact, in multiple instances, capitol police officers were literally captured on video saying "we support you" to the invaders. White privilege and racism are the reason these people didn't get the same treatment as the protesters in June. 
"We haven't had American citizens try to invade the Capitol before, but we did have a Civil War," Columbia Heights High School social studies teacher Ryan Garbe said.
We can stop this from happening again by doing a couple of things. Firstly, make security tighter. (Luckily, this has already begun, though it is still problematic as 12 members of the National Guard have already been dropped from security detail outside the capitol due to extremist views and sympathies.) Secondly, more pre-checking before rallies, and posting on social media. Making sure to keep violent thought and ideas being pushed to supporters. Thirdly, and this is perhaps the most important, keep elected officials from creating cult-like supporters. 
"I know there have been calls for violence from President Trump and other members working for his campaign since the election," Garbe said. "So, in my opinion, the easiest way to prevent such a terrible thing from happening would have been to change the word choice of the [former] president and his peers when talking about the results of the 2020 Presidential Election." 
Within days following the riot, President Trump was banned from Twitter, Instagram, Pinterest, TikTok and more social media platforms. Twitter did this to "due to the risk of further incitement of violence," according to a press release. 
This riot shouldn't have happened in the first place, but if it was inevitably going to happen, it should have been stopped much sooner than it actually was. The rioters should be charged for their crimes, and this should never be repeated, especially as the results of a proven free and fair election are being solidified.
About the Writer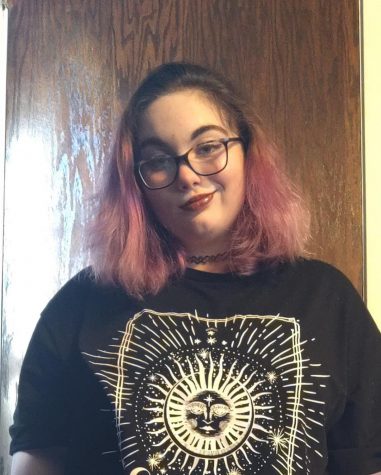 Dani Plasch, Staff Writer
Dani Plasch is a junior at CHHS, and they are a staff writer. They are also interested in being a  podcaster and photographer for The Heights Herald....