Popular Netflix titles expire, leaving viewers to reconsider streaming giant's value
Streaming services have gained popularity over cable because of their lower costs and vast libraries of on-demand shows, but is cutting the cord worth it? Cable television has been used in American households since the late 1940s, becoming one of the most popular forms of entertainment. Over the decades, additions such as on-demand TV shows and interactive TV programs have been a staple in homes around the country. But as technology got better, and prices grew, streaming was invented.
In the late 1990s, Netflix was created as a DVD-by-mail company, letting subscribers watch whatever they wanted whenever they wanted. This concept was fairly new because at the time, most shows and programs were on at a certain time, and you had to schedule your day around what you wanted to watch—that, or one had to actually get in the car and visit a library or rental store to have access to more options. You would order the DVDs to be sent to your house, sometimes waiting weeks, or even months if it was a new popular movie, watch it, then return the movie back to Netflix and get another one. In the 2000s, Apple TV was created, and Netflix became a movie app, and modern streaming was a thing. Netflix became readily available over the internet, creating a new era for television. Suddenly, you could watch any show or movie on a television or a computer, and later on, starting in 2010, a smartphone. 
Micheal Prellwitz, a social studies teacher at Columbia Heights High School, scarcely remembers the transition from cable television to streaming. 
"I guess, when I think about it, the transition is pretty foggy to me," Prellwitz said. "It all happened during my college years where no one typically has a cable TV subscription. I don't remember spending a whole lot of time sitting down and streaming TV shows, but I know the capability to do so began right around that time." 
Now, he uses Netflix to stream shows such as "Pose", which he highly recommends.
Streaming services include TV shows, movies, music and even games. With many prices starting as low as $6.99 per month, it is no surprise that streaming has become the next big thing in entertainment. You can now watch TV shows at your own pace, share one account with multiple people and enjoy an incredible variety of movies whenever you want. In 2019, over 167.1 million people had a Netflix account, with 61 million of these accounts belonging to American households. In 2020, it increased to over 193 million accounts, and this can presumably be attributed largely to COVID-19. 
And yes, this is mostly a positive change for consumers, but as streaming becomes more and more popular, a problem has arisen. While Netflix is still the largest streaming service, other streaming services continue to grow, and TV shows and movies are being spread out over multiple channels and platforms. Many families have a subscription to two or more streaming services, and as new services become available, the money that was supposed to be saved from streaming instead of cable is close to becoming non-existent.
"I think it's kind of getting difficult, having to use more than one or two streaming services," Laki Hirad (12) said. "So far, all my favorite shows are between Netflix and Hulu, but some are being moved to HBO Max." 
The most popular streaming services today include Netflix, Hulu, and Disney+. In the U.S., Netflix has over 5,600 TV shows and movies and starts at $8.99 a month. The price increases as you add more screens to your plan, but $8.99 for over 5,600 shows and movies is a pretty good deal. Hulu updates their list of available episodes every week, often adding the latest episodes within 12 hours of their release. And Disney+ has content from both Walt Disney Studios and 20th Century Fox and features the majority of the Marvel Cinematic Universe and Star Wars movies, not to mention popular series like "The Mandalorian". 
If one were to have all three of these subscriptions, their monthly cost would be anywhere from $21.97 to $36.97, depending on your subscription, compared to the average $217.42 monthly cable subscription, according to Cord Cutters News. HBOMax, Amazon Prime, CrunchyRoll and many others leave all of our favorite shows being divided into many streaming services. Netflix recently dropped the popular shows "Gossip Girl" and "Friends", which moved over to HBO Max, and "The Office" and "Parks and Recreation" have moved over to NBC's streaming service, Peacock. Every month, Netflix gains titles and releases more original content, but they also lose shows—often without warning to subscribers. 
So, in the end, is it worth it? While Netflix remains the most popular streaming service, as they lose more highly-watched shows from different TV companies, will they also eventually start losing subscribers? And are people okay with having more than two subscriptions just to watch a couple different shows? As of now, anyway, it seems like more and more people are, especially while spending more time than ever at home, okay with adding more and more subscriptions and/or sharing more and streaming passwords. We won't know the answers to these questions until sometime in the future once people start getting their COVID-19 vaccines and spending more time away from their TVs, but if these massive companies start losing rather than gaining monthly subscribers, they will be the ones with the problem—not us.
About the Contributor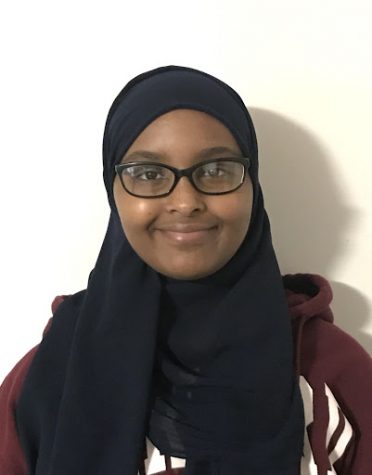 Yasmin Mohamed, Staff Writer
Yasmin Mohamed is a senior at CHHS and a staff writer for The Heights Herald. She enjoys journalism because she loves keeping up with the latest news and...