New courses aim to bring real life applications, college credit
Entering the latter half of the 2020-2021 school year, preparations are being made for the upcoming school year, including introducing one new middle school course and two new high school courses approved by the Columbia Heights Public Schools school board at Columbia Academy and Columbia Heights High School. From engineering to theater, there will be no shortage of fun classes for next year's students.
Advanced Theater
Advanced Theater aims to give middle school students a better understanding of theater as a whole—not just acting. Throughout the course, students will learn and demonstrate key concepts of theater while also engaging in all aspects of the performance production process, such as behind-the-scenes duties, set building and creating original work. This course is for students with a passion for performance who want to continue to do theater, especially into high school. Contact Ms. Tara Lorence at [email protected] for questions related to the course.
Project Lead the Way: Engineering
Project Lead the Way (PLTW): Engineering encourages high school students to adopt a problem-solving mindset and create things to solve real-world challenges and problems. The course helps students expand on previous knowledge and build a repertoire of information and skills to use in college and beyond. PLTW, a nonprofit organization that looks to expand STEM-related course offerings nationwide, also offers opportunities for students to earn college credit, putting them ahead of the game when they graduate. Contact Mr. Matt Townsend at [email protected] for questions related to the course.
Introduction to Education
This CHHS course helps students that want to pursue a career in education by teaching them the principles of pedagogy through historical, philosophical, social and assessment foundations. Students will also learn theories on topics such as student learning, instruction strategies and learning environments while gaining field experience in K-12 classrooms. It is a Century College course taught at the high school, which gives students the opportunity to earn college credit. Contact Julia Henderson at [email protected] for questions related to the course.
With these new additions to the ever-expanding list at the middle school and high school, students have a large list of fun and engaging classes to take, some of which even grant college credits and provide access to skills that will be useful in the future and the real world.
About the Contributor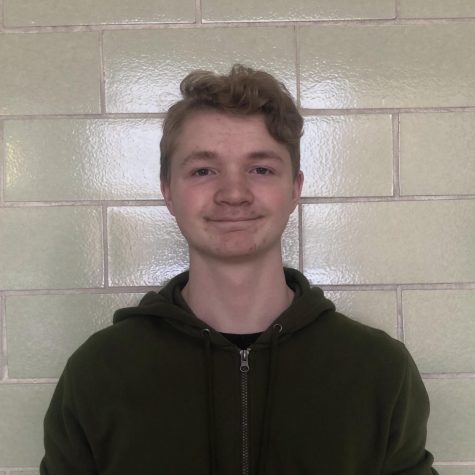 Eli Zinser, Lead Staff Writer
Eli is a Senior and Lead Staff Writer for the Heights Herald. He likes to spend his time taking photos in the wilderness and reading novels in the comfort...