Local Vietnamese restaurant provides gratifying start to winter
There's nothing better during the cold months of Minnesota winter than a steamy, warm, big bowl of soup. iPho by Saigon, newly located in St. Paul, offers traditional Vietnamese cuisine including the classic Vietnamese soup, pho, which is the perfect comforting meal during the cold winter days.
iPho by Saigon has been locally owned here in the Twin Cities since 1997, and they offer three locations including iPho by Saigon on University Ave in St. Paul, iPho2 by Saigon in Inver Grove Heights, and lastly I Heart Pho by Saigon on Maryland Ave in St. Paul. The iPho by Saigon St. Paul location has just recently opened this past year and has quickly adjusted to take-out only during the pandemic.
The restaurant offers traditional Vietnamese cuisine, like the popular pho, which is typically a customizable beef noodle soup—but can be offered with different protein options—topped off with a variety of herbs and vegetables. There are also dishes such as their well-known banh mi (Vietnamese sandwich) and bun (vermicelli noodle salad). The menu offers a wide variety of options, including over 200 traditional Vietnamese dishes. The restaurant also serves bubble tea, which offers many fun flavors of refreshing fruit smoothie drinks, served over tapioca pearls or jellies.
The restaurant also held a food challenge, when dining in was available, which consisted of contestants trying to finish a 10lb bowl of Pho in under 45 minutes. If the contestant won, they would get a huge bowl of soup for free! If not, they would have to pay for the ginormous bowl themselves. The owner, Thinh Pham, says only about one in 20 contestants complete the challenge. He created the challenge in the hopes of bringing more publicity to the traditional Vietnamese soup.
When trying out the Vietnamese restaurant for myself, I ordered over the phone and was able to pick it up in the speedy time of 15 minutes. I ordered Phở Tôm (Shrimp pho) and Thịt Nướng Cuốn (Grilled Pork Spring rolls), while my father ordered Cơm Sườn (Pork chops over rice and vegetables) and Chả Gio (eggrolls). Pickup at the St. Paul location was easy and I received my food quickly. I could not wait to get home to try it! 
When I arrived, I started off with the spring rolls, which are rice vermicelli noodles, vegetables, and pork wrapped in a Vietnamese bánh tráng (rice paper). The pork had a really nice flavor and the rice noodles and vegetables gave it a really fresh taste. It was served with a peanut hoisin sauce that really elevated the taste. Next, I went on to the shrimp pho, which you had to assemble yourself by adding the vermicelli noodles and shrimp to the hot broth. It also comes with a variety of toppings such as bean sprouts, basil, cilantro, onions, jalapeno, lime and hoisin sauce. I added all of the toppings, which gave it a strong, delicious flavor. The dish is the perfect hearty meal to fill you up.
Ordering from iPho by Saigon was a great experience, and the food was authentic and delicious. If you're ever in the St. Paul area, stop at this small restaurant and try some of their tasty pho—it will definitely toast you right up. 
About the Contributor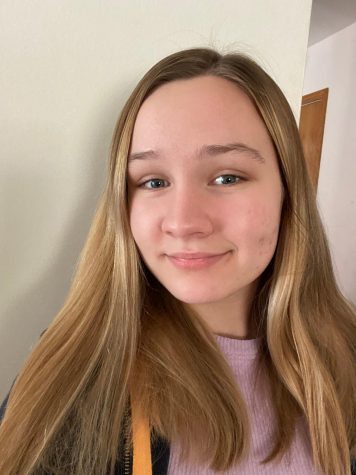 Iona Burton, News Editor
Iona Burton is a senior at CHHS. She is the News Editor for The Heights Herald and enjoys journalism because she values writing and telling stories. She...