New school board member to bring fresh perspective
Amid the raging pandemic, the role of the Columbia Heights Public Schools school board is no less important, and even though students are currently learning from home, the board is continuing to make important decisions for the upcoming school years. With Mary Granlund being the newest addition to the board, there's no doubt that our schools are in the right hands.
Mary Granlund joined the roster of school board members on January 5, taking the place of Director John Larkin, who made the decision to retire after being on the board for eight years, and she plans to stay on the board for as long as the community will support her being a part of it.
Granlund normally starts her day off by waking up early, eating some breakfast, waking up her two children and saying goodbye to them and her husband before heading off to her job as a child and family therapist at a southern metro clinic. There, she oversees a day treatment program where young children ages three to seven are educated on expressing feelings, making friends and safely processing any trauma that has occurred in their lives. She also supervises new therapists in the field and visits with outpatients, clients who come in for diagnosis or other services but don't need to be hospitalized or stay overnight. At the end of the day, she comes home, eats some dinner and attends to anything else that needs to be done before heading to bed.
"I ran for the school board because I'm passionate about our schools and students," Granlund said. "For years, I've been a weekly volunteer in classrooms, which has allowed me to see firsthand what our students, staff and families experience in school. I hope to be able to listen and share perspectives that are often lost due to pressures of family and jobs."
When she's not busy with her work and family, Granlund enjoys sitting down to play both board games and video games. Although she doesn't get much free time for them nowadays, she enjoys computer and console games. Apart from games, Granlund also loves to watch movies, read books and go camping.
At the school board's November 24 meeting, members approved the Minnesota State High School League (MSHSL) Form A Application, a form that provides a small grant to the MSHSL towards activities and athletics in the district that need money for uniforms, equipment and more. They also approved new, suspended, and deleted courses for the 2021-2022 school year. At the December 15 meeting, the board approved the Police Liaison Contract, which will allow Columbia Heights Police Department officers to work and gain experience in school environments as School Resource Officers. Although Granlund was not a part of the board at the time these topics were approved, these are issues and decisions of similar importance that she will be a part of now that she has officially joined the board.
"Mary strikes a perfect balance between her professionalism, and authenticity. She always makes sure that the voices of all people are heard, and she is incredibly committed and passionate about her work," Jessica Dreichmeier, one of Grandlund's former co-workers, said. "I am delighted that Mary was elected to the school board this year, as I also live in the community and have children attending CHPS. It gives me peace of mind to know she will be there, advocating for all children and families, unafraid of speaking up." 
Although it is unlikely that the vast majority of students at the middle and high schools will return to in-person learning during the 2020-2021 school year, the anticipation for potentially bringing some number of elementary students sometime next semester is on the horizon, which will bring Granlund right to the forefront of the governance process. The next school year should be even more filled with hope with vaccine distribution and lowered COVID transmission rates, and Mary Granlund is actively making her best strides to improve the quality of Columbia Heights, one school board meeting at a time.
About the Writer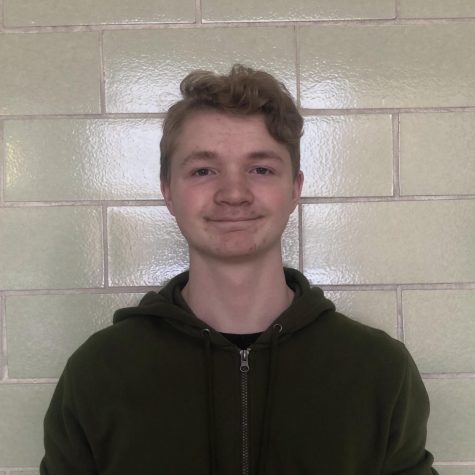 Eli Zinser, Lead Staff Writer
Eli is a Senior and Lead Staff Writer for the Heights Herald. He likes to spend his time taking photos in the wilderness and reading novels in the comfort...