New committee supports student body physically, emotionally
In times when quarantine and isolation have become the norm, it's important to find ways to prioritize self-care, especially when it comes to mental, physical and social well-being. To encourage this, Governor Walz recently donated $1.2 million towards supporting Minnesota student mental health services, such as the many offered in Columbia Heights Public Schools. Taking advantage of these available resources has become especially crucial for CHPS students, as the Heights from Home distance learning model has caused a lot of additional stress to this already stressful pandemic. 
In response to many students struggling during this tough time, Columbia Heights Public Schools has created a new group called the Student Wellness Committee. The group meets three times a year through Zoom, and is made up of students along with key CHPS staff members in areas like food service, FACS, physical education and mental and emotional health services. 
"It was created as an opportunity for the many staff and students that are concerned and committed to student wellness and well-being to come together to hear what concerns there are, to share ideas, and put into action, the steps to support student wellness," Director of Community Education & Communication Kristen Stuenkel said. 
The group ensures that all students have access to necessary resources, such as healthy food, CHPS counselors, and overall emotional support. In addition, the Student Wellness Committee also gives students the opportunity to learn more about vital skills and life choices like proper nutrition, how to live and maintain an active lifestyle and how to advocate for themselves and push for positive change in their community. 
"I couldn't be more proud to be a part of a group that promotes and truly cares about the overall health and wellness of our community and students," member Fadumo Omar (11) said.
In the Student Wellness Committee, students can voice their opinions, ideas and concerns about student well-being in a safe and judgement-free environment, along with finding the support and resources they need to achieve their wellness goals. Members can look forward to creating positive change in our community, while simultaneously meeting new people and creating everlasting bonds.
Being a member of the Student Wellness Committee and attending the meetings not only looks great on a resume, but it also counts as volunteer and/or community service hours for groups like National Honors Society and Key Club. To become a member, all you have to do is contact Kristen Stuenkel, the Director of Community Education & Communications, at [email protected].
About the Contributor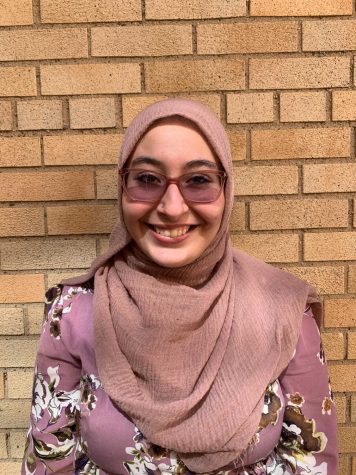 Buthaina Asamarai, Taste Editor
Buthaina Asamarai is a senior at Columbia Heights High School. She is the Taste Editor for The Heights Herald and enjoys photography and baking.