Beloved series says farewell after 15 seasons
Saving people, hunting things, the family business. That's how it's been for Sam and Dean Winchester from the CW show "Supernatural" for 15 seasons. After starting in 2005, the beloved fantasy-adventure series has come to an end. 
When "Supernatural" premiered, viewers were immediately transported to the world of Sam and Dean Winchester, two brothers who are called hunters. They aren't your normal hunters, though; the Winchesters hunt monsters like ghosts, ghouls, vampires, werewolves and even demons. The brothers go through many challenges but always have each other. 
The show was created by Eric Kripke, who later left the show in 2010, saying it "felt like it was the right time" in an interview with Entertainment Weekly The show since then has been written and produced by Robert Singer as well as many more, and even certain episodes have been written by some of the cast throughout the years. The main characters have been portrayed by Jared Padelecki and Jensen Ackles, and joining the show in season four was Misha Collins, who played an angel that (spoiler alert) saved Dean from hell and continued to help the brothers Winchester throughout the subsequent seasons. There are many different people who have guested or had recurring roles in the show, like Lauren Cohan ("The Walking Dead"), Kurt Fuller ("Glee") and Timothy Omundson ("Psych"), plus Alexander Calvert ("Bates Motel") joined as a regular in later seasons  and many many more. 
The series finale, which aired last month and is now available to stream on Hulu and The CW's app, has been called "emotional" and "a gut punch" by critics and fans alike.
"There's a scene in the last episode, which I won't spoil but you'll know when you see it, that it really hit both of them really, really hard," finale writer Andrew Dabbs said on Twitter. "You can see it on screen. These guys, they're amazing actors, yes, but they've also inhabited these characters for so long that they feel real to them and to us." 
It wasn't just hard for JPadalecki and Ackles; it was hard for nearly every other cast and crew member involved too. 
"@jarpad, @JensenAckles, you just did this to me," Misha Collins said on Twitter after watching the last episodes with a photo of him crying. "I'm going to miss Sam and Dean and #Supernatural. Love you guys." 
The show has been a great getaway for many people, and it's been in many people's lives for many years. Even though there aren't going to be new episodes or new adventures, it's still going to be in our hearts. So if you want to be a part of the Supernatural family you can watch all the seasons on The CW and Hulu, with all but the most recent season also available to stream on Netflix. There's something for almost everyone in this show, from horror to drama, comedy to action, so as every season has ended with the famous Kansas song, including this 15th and final one, we say goodbye to Sam and Dean Winchester and friends, but we can still hear the soundtrack singing to us, "carry on my wayward son."
About the Contributors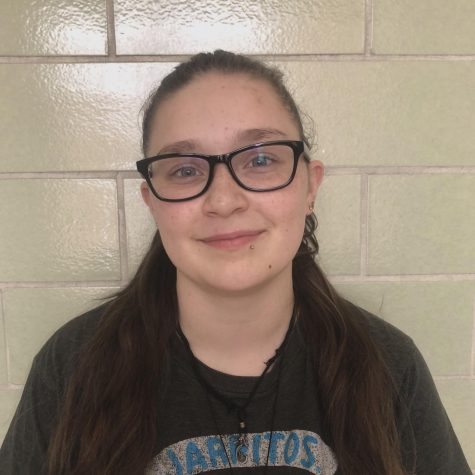 Sage Houts, Lead Photographer/Taste Editor
Sage Houts is a senior at Columbia Heights high school. She is lead photographer and Taste Editor for the Heights Herold.

Adrian Hemmick, Staff Writer
Adrian Hemmick is a senior at Columbia Heights highschool. He is a staff writer and cartoonist for The Heights Herald. His main goal is to blow up and...