Family banana bread recipe brings bliss during dreary December
Family recipes—most of you probably have one. They are always special because they're a connection to your relatives' past, or maybe just a communal symbol of warmth and comfort. My family recipe for banana bread has been passed down for four generations, all the way from my great-grandma to me. My family always makes it during the fall. but that doesn't mean it won't be amazing for a frigid winter day too, so let's get right into it. 
Ingredients:
3-4 large very ripe bananas

1 cup sugar

2 cups flour

½ cup shortening

2 eggs

¼ cup milk

1 teaspoon vanilla extract

1 teaspoon baking soda

½ teaspoon salt
Optional mix-ins:
Walnuts

Chocolate chips

Dried fruit
Banana bread instructions:
Preheat the oven to 325 degrees Fahrenheit, and grease one pan or muffin tin.

Mash the very ripe bananas, then add to a large bowl. After that, cream together with shortening and sugar. It should be a little lumpy.

Add eggs, vanilla, and milk, then combine.

In a separate bowl, mix together the flour, salt and baking soda.

Add your dry ingredients to the wet and mix well. If adding mix-ins, this is the time to add them to the batter.

Pour batter in the pan, then bake for 40-50 minutes.

Let cool for 10-15 minutes before enjoying.
No matter who you are or who you share it with, this dessert or breakfast treat will make you feel like your home for the holidays. The one thing to remember about this recipe is to have fun and customize it to your taste. Good luck, and enjoy!
About the Contributor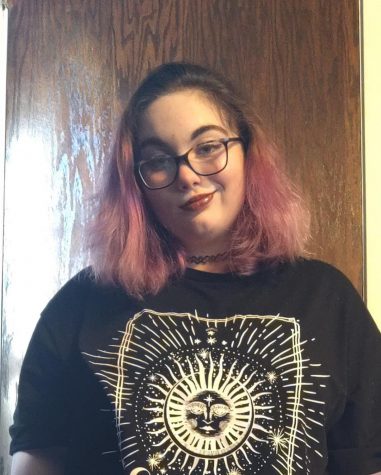 Dani Plasch, Staff Writer
Dani Plasch is a junior at CHHS, and they are a staff writer. They are also interested in being a  podcaster and photographer for The Heights Herald....