Wildfires in the West wither away homes, communities
There have been wildfires in California over the past few months, which are now moving towards the west, affecting the citizens who live in the western states. Residents have been evacuating their homes due to the air quality and the danger of the fire getting near them.
Wildfires are mass flames that burn out forests, wildland vegetation, rural areas and other ecosystems. Wildfires are seriously deadly, wiping out homes of people and animals, and often times leaving nothing but ashes. Although wildfires are overall lethal, they can be useful to certain plants like trees that carry diseases and insects. The  fire kills them off and helps certain trees like the Jack Pine tree reproduce seeds. 
There have been many wildfires reported in the last hundred years. Not only have wildfires occured hot states such as California, but they have also taken over the chilliest states in the United States, like Wisconsin and Michigan. The deadliest wildfire to ever occur was the Peshtigo fire in Wisconsin that took place in October of 1871, right as the similar Great Chicago fire started. The Peshtigo wildfire spread to parts of Michigan and burned a million acres, causing several fatalities. 
Currently western states, such as Oregon and Washington, are being affected by the spread of Californian wildfires. Oregon has had forty-thousand people evacuate their home and multiple reported missing people. Portland has been pronounced one of the cities with the worst air quality globally, second only to (city name). In Washington State, the grass has been extremely dry and the temperature has been on the rise, along with half a million acres being taken over by the fires. Luckly, Oregon and California received a federal disaster declaration to help fight off the wildfires with federal agencies.
"My older sister who lives in Oregon had to evacuate her home," Jesus Garcia-Olivar (12) said. "I was worried for her and her five year old son since the air quality was hot and difficult to breath in."
Many people might be curious to why wildfires happen, besides climate change and the increase of the human population. 
"Wildfires can be started through lightning strikes or by humans setting them accidentally or on purpose," environmental science teacher Mr. Zachary Johnson said. "Fireworks, cigarettes that have been thrown away, and unattended campfires are all ways humans start forest fires."
There's not an effective solution to get rid of wildfires once and for all, but there are some ways to prevent wildfires from starting.
"We need to be aware of our surroundings and the fire conditions before making a campfire, using fireworks or doing any activity that could potentially start a fire," science teacher Mr. Donald Kitzmann said.
Wildfires are serious since our human population and ecosystem can be wiped out due to negligence of our earth. We, as humans, have to take extra precautions to make sure that at the end of the day, all blazes are extinguished and all matches are burned out. We should make sure to take the precautions necessary to avoid a scorched earth.
About the Contributors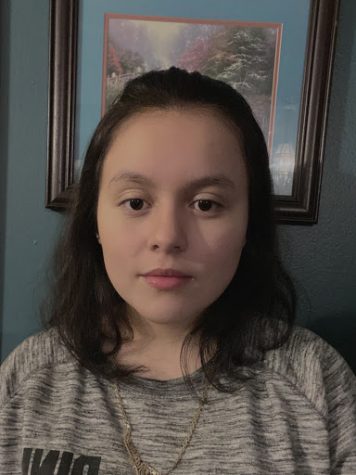 Stephanie Diaz Casco, Staff Writer
Stephanie Diaz Casco is a senior at CHHS. She likes journalism since it helps the community know what current events are happening and helps give a voice...
Adrian Hemmick, Staff Writer
Adrian Hemmick is a senior at Columbia Heights highschool. He is a staff writer and cartoonist for The Heights Herald. His main goal is to blow up and...