Visual album embraces, celebrates Blackness
Exceeding all expectations once again, American singer Beyoncé released a new musical film this summer, "Black Is King," and it has lived up to the hype. "Black Is King" is a combination of a musical film and a visual album, paired with the singer's 2019 "The Lion King: The Gift" album.
"Black Is King" follows a young monarch who gets thrown off the right path and has to find his way back to get his crown. The film starts off with a young man mentioning that although he is not a king yet, he knows that he has the potential and capability to be one—he just has to somehow navigate the way. 
Different locations are shown, including a desert, a house, a beach and a river. This is when the blue man first appears. He serves as the subconscious of the prince throughout the film, appearing whenever the boy's path changes, for better or worse.
All the songs have significant messages about black power, strong women and family ties. In each song, the location and costumes change, revealing another part about culture in Africa. During the third song, the boy is tempted by a monkey to enter a warehouse, where a man with a snake asks the boy who he is. He stays in the warehouse and gambles, until the king comes to rescue him, and instead gets killed by someone on a motorcycle. Afterwards, the boy's ancestors and the blue man guide him through his life, where he continues to make more mistakes and attempts to become reunited with his first love. 
"'Black Is King' means black is regal and rich and history and purpose and lineage," Beyoncé said in an interview with Good Morning America.  
The clothes and designs that Beyoncé showcases, with the help of Oscar-winning production designer Hannah Beachler, display different cultures. This includes the gele and other headwear from Southern Nigeria and house paintings from South Africa practiced by the Ndebele people. One of the most effective visuals in the film is at the very beginning: the scene depicts the story of Prophet Musa—known as Moses in the bible—as a baby in a basket being put in the river by his mother. This gives off a strong sense of an older story with powerful lessons to teach.
 "The Lion King: The Gift" was a soundtrack album created by Beyoncé specifically for the 2019 film. It has since then received multiple Grammy nominations. It's made up of collaborations and duets between the 20 featured artists, who add their native languages and personal style into their songs, with solos by Beyoncé and Burna Boy. It follows the story of "The Lion King", but also reaches into our world, with its messages about blackness and beauty. 
The response from fans and critics alike was positive for the most part, with everyone loving Beyoncé in general, and her message being strong and clear. This was a new take on an old tale. A few people did not approve, stating the lack of East African culture and artists was odd, considering the entire movie was set in East Africa. Critics also believed that the portrayals of certain cultures were inaccurate or outdated, such as the animal skin designs Beyoncé and the other characters wore. 
The film also has a number of stars beside Beyoncé featured, including a song with her husband Jay-Z, and appearances from Kelly Rowland, Lupita Nyong'o and Naomi Campbell. 
One of the directors, Jenn Nkiru, was interviewed by Vogue on her collaborations with Beyoncé, specifically her role as a director for "Black is King." Nkiru made clear that as the only other female director beside Beyoncé, she made it her goal to bring "feminine energy", especially to "Brown Skin Girl", a song about loving darker shades of black. 
She recreated a debutante ball to embrace the beauty of natural forms, showing off  "intimacy, sisterhood, and celebrations." When she was asked about the atmosphere of the film, specifically in the "Brown Skin Girl", Nkiru said, "We showcase Black women, but there's a conversation around colour that needs to happen in South Asian cultures, and so you see the presence of darker-skinned South Asian women as well."
"Black Is King" makes a strong impression on viewers because of the way it takes the meaning of culture and redefines it through emotional scenes and an amazing story. Available to stream exclusively on Disney+, it's a film that will continue to shine as a staple of self-discovery and an embrace of blackness.
About the Contributors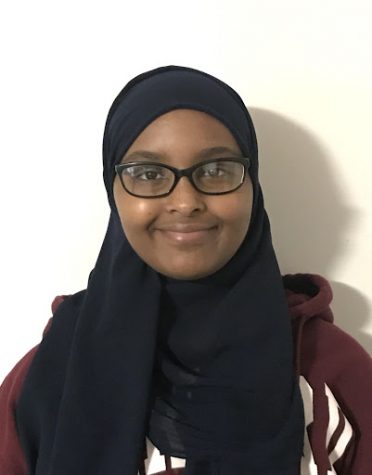 Yasmin Mohamed, Staff Writer
Yasmin Mohamed is a senior at CHHS and a staff writer for The Heights Herald. She enjoys journalism because she loves keeping up with the latest news and...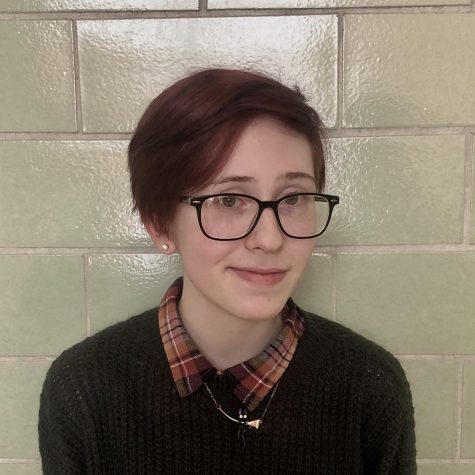 Sol Schindler, A&E Editor
Sol Schindler is a senior at CHHS and is the A&E Editor and lead cartoonist of The Heights Herald. He is in the National Honors Society, Student Council,...