Homemade Panda Express saves a trip
Do you ever wonder how to make food from your favorite restaurant? Today you can with this simple and easy-to-follow-recipe. You're going to learn how to make the classic Orange Chicken and the delicious Chow Mein from the Chinese food court staple Panda Express. Since we are in quarantine and most people don't want to leave their house, much less head out to the mall, you can use the instructions below to remake a comfort food favorites. Let's get to it!
First, we are going to start off with the Orange Chicken, one of Panda Express's most iconic menu items:
Chicken Ingredients:
2 lb boneless, skinless chicken thighs

1 tablespoon salt

1 teaspoon white pepper

1 cup cornstarch

3 cups flour

1 egg

1 ½ cups water

2 tablespoons oil

6 cups oil, for frying
Orange Sauce Ingredients:
1 tablespoon oil

¼ teaspoon chili flake

1 tablespoon garlic, minced

½ teaspoon ginger, minced

¼ cup sugar

¼ cup brown sugar

¼ cup orange juice

¼ cup white distilled vinegar

2 tbsp soy sauce

2 tbsp water

2 tbsp cornstarch

1 tsp sesame oil
Orange Chicken Instructions:
On a cutting board, cut chicken into 1×1-inch (2×2-cm) cubes and set aside.

In a medium mixing bowl, combine salt, white pepper, cornstarch and flour. Whisk to combine.

Add the egg, water and oil until it reaches the consistency of pancake batter.

Add the chicken to the batter and refrigerate it for at least 30 minutes.

Heat oil in a wok or heavy bottom pan to 350˚F (180˚C).

Gently add the chicken and cook for 5-6 minutes until lightly golden brown.

Remove the chicken from the pan and transfer to a paper towel-lined plate.

Set a heavy bottomed pot over medium- high heat and add the oil.

Once the oil begins to simmer, add the red pepper flakes, ginger and garlic, and cook for 30 seconds, stirring constantly.

Add the sugar and brown sugar, and stir to combine.

Add in the orange juice and allow the sugars to begin to dissolve in the liquid, stirring occasionally.

Add in the vinegar and soy sauce, and stir to combine.

Add the cornstarch and water together and whisk to combine. Add to the pan and stir.

Continue to cook the sauce until maple syrup consistency is achieved.

Add in the fried chicken and stir until completely coated in the sauce.

Top with sesame oil.

Enjoy!
Next is the Chow Mein—the perfect partner to go with the Orange Chicken:
Chow Mein Ingredients:
2 packs Noodles of your choice

1/2 green cabbage

2 celery stalks

1/2 large onion

2 cloves garlic

1 tbsp ginger

Salt to taste 

1 tbsp sugar

1/2 cup soy sauce 

1/2 cup oyster sauce
Optional Garnish Ingredients:
Chow Mein Instructions:
Cut green cabbage into thin ribbons.

Cut celery into small bite size pieces.

Thinly slice your onion (don't dice).

Blend some garlic and ginger together.

Saute the vegetables all together till golden brown.

Once golden add garlic and ginger.

Add sugar.

Add soy sauce.

Add oyster sauce.

Stir and simmer.

Cook a noodle or pasta of your choice (cook according to package).

Drain noodles and add them to the sauce.

Mix well and plate.

Enjoy!
Try out these three recipes to make your own Panda Express-inspired food from the safety of your own home. Since we have to make the best of this pandemic, utilize all of the time you have now to improve your home cooking skills!
About the Contributor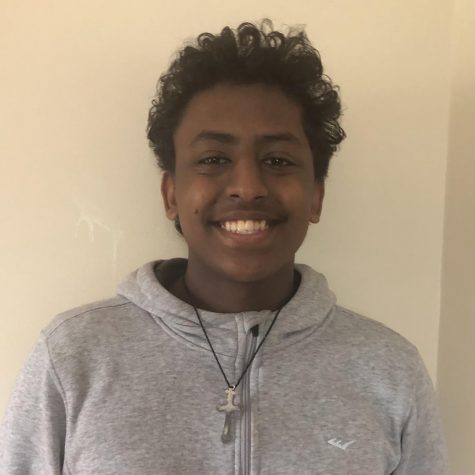 Emmanuel Daniel, Staff Writer
Emmanuel Daniel is a junior at Columbia Heights High School. He is currently a writer at The Heights Herald. He enjoys journalism because it lets him connect...