Nonprofit provides resources for many in Minnesota
There are a lot of non-profit organizations in the modern world, many of them smaller, that are committed to reducing homelessness, helping families in need and providing mental health and crisis support resources. Now more than ever, it is important that people are supporting organizations like these such as Minneapolis's Tubman, a non-profit dedicated to all of these causes and more.
Tubman is an organization that was founded in Minnesota and has been operating largely out of a building on 1st Avenue in South Minneapolis for over 40 years in the namesake of Harriet Tubman, helping individuals and families by following their motto of "Safety. Hope. Healing." The nonprofit serves as a safe space where those affected by trauma ranging from sexual abuse and domestic violence to financial exploitation and addiction can go to receive information, support and services they need to recover, move forward and honor Harriet Tubman's personal motto to "Keep going."
Four separate organizations form the Tubman Family Alliance: Harriet Tubman Center (founded in 1976 as the third domestic violence center in the country), Family Violence Network, Chrysalis Center for Women, and ElderCare Rights Alliance. The union of these organizations has allowed the Tubman Family Alliance to help more than 25,000 people per year in Hennepin, Ramsey and Washington counties as well as surrounding areas. 
"We truly could not do what we do without the community's support," said Tubman's Director of Communications Emily Truscott. "Every person who makes a gift to Tubman—whether that's a gift of a coat, or a financial contribution, or a gift of their time—they are helping send a message to our clients that they are cared about, [and] that their safety and healing are important."
According to a YouTube video posted to the official Tubman website, ten percent of seniors experience physical abuse, and one in five people over 65 years of age have already been a victim of financial exploitation. Many organizations both local and worldwide, including Tubman and the Rape, Abuse & Incest Network (RAINN) have stated for some time now that these cases are substantially under-reported. The video also states that 92 percent of women in domestic violence shelters have been hit on the head by their partner more than once, and that the average entrance age for sex trafficking in Minnesota is 11-13 years old. 
"Right now, we are asking for community support for our Great Tubman Coat Corral," Truscott said. "We are trying to collect 220 new coats in assorted sizes for the families needing our services this winter. We also are in need of winter gear, such as hats, gloves, and scarves."
Any clothing donations can be dropped off at the East Tubman Center in Maplewood from 8 a.m. to 5 p.m. Monday–Thursday and 8 a.m. to 12 p.m. on Fridays.
During a time where even those who are used to living comfortably may be struggling, it is imperative that the nonprofits working to improve the lives of those who are desperately in need get the support, attention and backing they need to continue doing the amazing work they do. Tubman has plenty of ways to support their work, and the organization needs everything it can get, whether that's volunteering, donating or just spreading the word. If you are in need of help or services, you can call their 24-hour crisis line at 612-825-0000, or fill out the email form on their official website at tubman.org.
About the Writer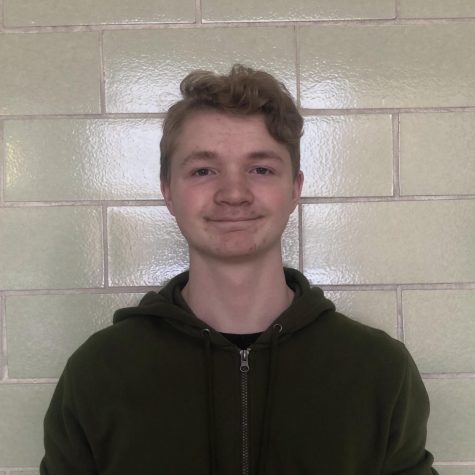 Eli Zinser, Lead Staff Writer
Eli is a Senior and Lead Staff Writer for the Heights Herald. He likes to spend his time taking photos in the wilderness and reading novels in the comfort...