Beloved animated series added to Netflix
A long day of online classes has just come to an end. Online classes can take a toll on the human body, so it is nice sometimes to sit back in a chair and relax to an American sitcom or perhaps an intense horror-thriller. Whatever it may be, you may certainly appreciate the 'brain food' given, especially during this pandemic.
While COVID-19 is still rampaging about, some states have been ordered to follow mandates to help prevent more positive cases. This includes social distancing regulations and even staying inside for long periods of time. With these mandates, people have been staying inside more as outside activities are limited. As a result of this, popular media apps and service usage has skyrocketed ever since the pandemic, and Netflix is a huge reason why.
Netflix was a popular streaming service before the pandemic, but now it's even more so as people are staying in all day with nothing to do. Whether it's Netflix Originals or shows, movies and documentaries by another company bought and distributed through the streaming giant, a person can easily dedicate hours upon hours on this streaming service and other services like it. Netflix started to receive more attention when they announced that "Avatar: The Last Airbender" (ATLA) would be arriving on the platform. All of that attention brought the older Nickelodeon cartoon back into widespread popularity again.
ATLA follows the wacky but serious adventures of Avatar Aang and his friends Sokka, Katara and Toph. Whether they're accidentally destroying a poor man's cart of cabbages or saving one nation from another, it is no wonder why fans prefer the world of Avatar to an otherwise and currently depressing reality that is life. Due to the series' popularity, Netflix decided to later release "The Legend of Korra" on its platform, which follows a different Avatar, whose name is Korra, hence the title of the series, and offers a similar viewing experience. Of course, there are definitely other popular shows that have been trending during this pandemic, though these two have been the highlight of it all.
"'Avatar: The Last Airbender' is a show most people grew up watching and the nostalgia of it isn't overrated," Sharmarke Jama (12) said. "The show takes leaps in their plot and is something I would definitely recommend."
Those aren't the only animated shows that are starting to receive attention, though. Staying inside all day may introduce people to new experiences they may have not otherwise looked upon if the world was regular; anime is a prime example of this. Though anime has existed as its own category for a while now on the platform, the selection is rather small compared to other sections even to this day. Over the years, Netflix has been slowly expanding the collection, and over these past few months released some titles such as "Erased", "The Promised Neverland" and "Parasyte", all of which are popular in the anime community. Not only that, but Netflix has even taken a step into the gaming world with their original animes that are based upon popular video game series, such as "Castlevania" and "Dragon's Dogma", with "Resident Evil: Infinite Darkness" on the radar for release in 2021. 
Though Netflix seems to be on a great path in the world of anime, it has to compete with other platforms that essentially do the same thing but better. Platforms that specialize in anime such as Crunchyroll and Funimation are teeming with a large variety and selection of anime. Even Hulu, another popular streaming platform, has more anime selection than Netflix. 
"I use sites like Crunchyroll mostly because Netflix doesn't have much anime," Jama (12) says. "I don't see [Netflix] getting any new customers just by adding more anime, especially with sites like Crunchyroll, which is known for anime. Netflix adding more anime is more of a bonus to people who already have it."
With the path that Netflix is heading down, it seems that the future for anime-lovers of the platform will be bright. However, time will only tell when and if Netflix will ever catch up to its competitors, especially those that specialize in anime. For the time being, Avatar Aang and Korra await in their bigger-than-life worlds for those who have yet to witness their beautiful and powerful stories.
About the Contributor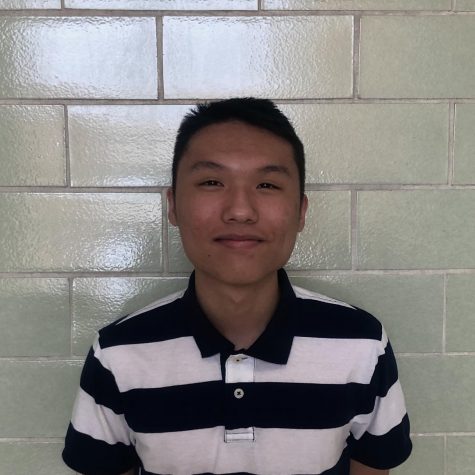 Sachi Yang, Opinion Editor
Sachi Yang is a Junior here at CHHS. He is the Opinion Editor for the Heights Herald! He wanted to join the Heights Herald to better his writing skills...