North Park renovations enhance safety and learning capabilities
The school so many CHHS students and alumni have grown up knowing and loving has recently gotten a wall-shattering update—literally.
North Park Elementary School, located at the northern boundary of Columbia Heights and Fridley, has undergone many renovations over this summer. In order to make the building safer and more secure for students and staff, there were renovations done to both the interior and the exterior of the building. Compared to the former North Park, everything is now much more up-to-date. 
Learning studios are some classrooms combined to make a larger space. Inside these modernized classrooms, they have rooms designated for smaller groups of kids to work on something away from the larger groups (which often have about 90-100 kids.) After the success of the initial learning studios, the North Park administration realized that it was time for large-scale change to the school.
"Our kindergarten and pre-K classrooms all have bathrooms now and are larger and more appropriate for four and five year old students," Principal Jeff Cacek said. "The art studio has much more storage and display space for projects, a kiln and a five-person sink. The science lab also has improved space for inquiries and projects." 
 The planning took years, starting in 2013, and involved input from parents, North Park staff, district staff, the school board, an architectural firm and a construction company. The renovations allowed for a new pick-up and drop off area, along with a new entrance to the school and a safer playground.
 "The previous playground was undersized and out by the road," Bryan Hennekens, Columbia Heights Public Schools' Director of Building Operations, said. "The goal was to move the playground to the back of the building and creating more structured play space for the students and create a safer fenced in play space. This opened up the front of the building to create a larger parking area to meet the parking needs and separate parent drop off and pick-up from the bus drop off and pick-up. This also moved the entrance to the building off the hill and has drastically improved safety outside the building." 
Overall, the new renovations for North Park Elementary have been successful at making the building safer and more secure for staff and students. Now, most of the school is full of learning studios, meaning kids will be able to have more space to work and have more than one teacher to help them if need be. 
With these additions and renovations, the students and staff currently at North Park, as well as the generations yet to come, will thrive at the new and improved state-of-the-art learning facility.  
About the Contributor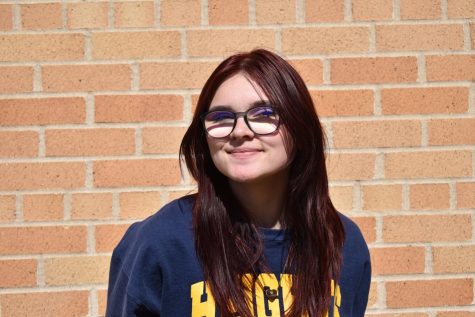 Rae Lawrence, Co-Editor-Chief
Rae Lawrence is a senior this year at Columbia Heights High School. This is her third year on The Heights Herald, this time serving as Co-Editor-in-Chief...