BTS breaks records and hits no. 1 on Billboard chart
For decades, Asian representation in Western media has been almost nonexistent. In films, the majority of Asians are portrayed by certain stereotypes; they're the geeks, sex workers, fighters or fragile characters. In the music industry, the majority of household names are white with people of color being in the minority. BTS has introduced the Western world to the amazing individuality of K-pop.
With the rise of anime originally from Japan, and the introduction of the Korean Wave (also known as Hallyu Wave), people in the west are becoming more aware of Asian culture. The Korean Wave is the global spread of South Korean culture, specifically through arts and cosmetics. This spread of Korean culture began in the early 1990s with Korean Dramas and Korean pop (K-pop) increasing throughout Asia. K-pop, although generally considered a genre, has various different subgenres under its name, making it more its own industry in the music world. 
Although the roots of K-pop began in the 1950s, the majority of the music in the industry has been influenced by American pop culture. The modern era of K-pop began with the music group Seo Taiji and the Boys in 1992. Incorporating dancing, English, Korean music, and Western music elements (such as hip-hop, rap, rock, and techno), Seo Taiji and the Boys created a hybridization that would change the world. 
With the success of the group, companies specializing in creating K-pop groups and solo artists were established. SM entertainment, JYP entertainment, and YG entertainment became the big three K-pop companies in the following decades. 
During the 2000s and 2010s, many groups (both male and female) began to show major success throughout Asia. Girl's Generation, EXO, Super Junior, TVXQ, BigBang, 2NE1 and Wonder Girls become some of the most recognized groups during this period. However, the majority of these groups failed to break the barrier, which separated the West and East. It wasn't until BTS exploded the barrier that K-pop finally began to be more accepted in the West. 
 BTS (also known as Bangtan Sonyeondan and Behind the Scene) debuted on June 13, 2013 under Big Hit Entertainment. They consisted of seven total members: RM, Jin, Suga, J-Hope, Jimin, V, and Jungkook. With rappers RM, Suga and J-Hope, vocalists Jin, Jimin and V, and the vocalist-rapper Jungkook, BTS began their journey with the album "2 Cool 4 Skool". Coming from a small company, many believed that the group wouldn't last; they were the underdogs of the K-pop industry. Despite the odds against them, their meaningful lyrics, fiery performances, and dedication attracted a loyal and devoted fanbase: The BTS ARMY (Adorable Representative M.C. for Youth). 
BTS's lyrics, which often talk about mental health, injustice, self-love and achieving dreams help connect and bring people from around the world together. Their personalities, which are often showcased through social media and various shows, attract people and give hope and relief to those who need it. 
"I really like BTS because they let me get distracted from what's going on around me," Tenzin Dolkar (12) said. "I love the fact that their music is able to help millions of people around the world, and that they are able to use their influence to advocate self-love and the importance of mental health. A lot of people who aren't ARMY don't understand why we love them so much. They brought light to our lives, that's why we love them and we feel like we need to repay them."
Even with a devoted fanbase, it wasn't until three years after their debut that BTS won their first Daesang (a major Korean award) at the 2016 Melon Music Awards for Best Album of the Year: "The Most Beautiful Moments in Life: Young Forever". A year later, BTS became the first K-pop group to ever be nominated and win a Billboard Music Award for Top Social Artist, and they have consecutively won this award since then.
The Love Yourself series, made up of four parts and three albums ("Love Yourself: Her", "Love Yourself: Tear" and "Love Yourself: Myself") and a video, maps the journey to self-love, self-help, and self-improvement. Performing "DNA" from the "Love Yourself: Her" EP at the 2017 AMAs, BTS made their U.S. debut and became the first K-pop boy group to perform on a major American Awards show. BTS would later go on a 14-month-long worldwide tour (Love Yourself World Tour and its follow-up stadium tour: Love Yourself: Speak Yourself), where over 2 million people attended. 
With the release of "Map Of The Soul: Persona", BTS became the first band to have three No. 1 albums in less than a year in the U.S. since The Beatles. 
However, even with their immense success, BTS and K-pop still face prejudice. In many U.S. awards shows, BTS and other K-pop groups are shut out from the main awards such as Artist of The Year and Best Pop. After constantly out-selling and out-performing many Western artists, many would believe that they would be able to compete equally for big awards. Sadly, that is not the case. 
Now, in 2020, stuck in the middle of a worldwide pandemic, BTS has released their single: "Dynamite". Filled with positive and uplifting vibes (that is much needed during these times), "Dynamite" became an instant hit. From becoming the most viewed YouTube video in 24 hours with over 101 million views to reaching No.1 on the Billboard Hot 100 (beating Cardi B and Megan Thee Stallion's "WAP") for three consecutive weeks, "Dynamite" has proven yet again the power of ARMY. BTS became the first Korean artist to ever reach No.1 on the Hot 100, even beating PSY's "Gangnam Style" which peaked at No. 2 in 2012. However, unlike PSY, who never really had a hit outside of "Gangnam Style", BTS has had many songs and albums chart on Western charts. And now, their new single "Savage Love (Laxed—Siren Beat)" featuring Jason DeRulo and Jawsh 685, has joined "Dynamite" on the Billboard Hot 100 as well.
 BTS's impact on the rise of the Korean Wave and K-pop in the West is a global phenomenon, something unimaginable. No one would have predicted that seven boys from South Korea could dominate the Western music industry. However, sometimes the things that are thought as impossible are possible. BTS will forever remain one of the most influential and popular pop acts in history.
About the Contributor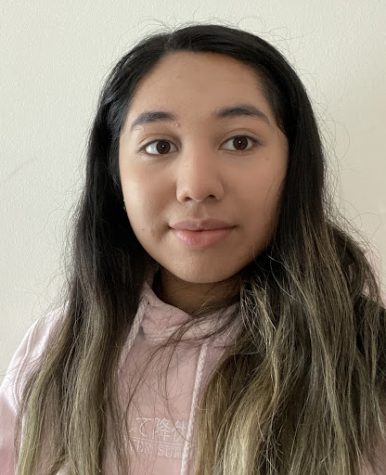 Valerie Barrera, Staff Writer
Valerie Barrera is a senior at CHHS and a staff writer for The Heights Herald. She is very passionate about writing and bringing people news about entertainment....