Colleges prioritize safety on campus during pandemic
The graduating class of 2021 has the same anxieties and stresses that prior seniors have always experienced, but this year there's an even bigger roadblock that students, parents and teachers must face. The global pandemic that the world has endured this year has meant things have changed a lot, including the college process. More post-secondary institutions are switching to online or hybrid classes and the schools that have kept in-person classes have plenty of safety precautions such as free COVID-19 testing and the option to opt for online classes instead. 
The college search has also changed drastically. What used to be trips to the college of your choice to get an in-person tour are now mostly online virtual tours that don't really give students the same feel and experience. 
Despite efforts to try to combat COVID-19 on campuses, colleges quickly became hotspots for the virus. Because of this, colleges will be implementing new sanitation and social distancing guidelines to reduce the risk of spread on campus. Colleges are also now practicing regular COVID testing and requiring a negative test from students before the start of the school year. Harvard, for example, is requiring testing every three days.
Universities and colleges all around Minnesota and the United States are working with their local health departments to see what amount of safety measures should be taken in their area.
"In responding to the COVID-19 pandemic, both Anoka-Ramsey Community College and Anoka Technical College have prioritized both health and safety of students and employees, and academic continuity," Jessica Medearis, Special Assistant to the President at Anoka-Ramsey Community and Technical College, said. "At Anoka-Ramsey, about 90% of our fall courses are being delivered remotely, with only those class activities that have to be facilitated in-person happening on campus. At Anoka Tech, more of our programs are hands-on programs that require in-person participation, but we are still at about 40% remote classes for fall."
Even with colleges being seen as some of the major hotspots for COVID, many universities have taken efforts to combat the virus and its spread throughout their communities. The University of Illinois at Urbana-Champaign's COVID-19 safety and testing protocol has been one of the most combative in higher education, with around 385,000 tests administered so far, and a seven-day case positivity rate of just 0.35 percent. While conducting in-person classes, the University set out to test 40,000 students per week using an inexpensive saliva test that the University's own scientists created. Other colleges that are taking great strides against the virus include Northeastern University, which has conducted more than 147,000 COVID-19 tests, with only 75 returning a positive result. At Fort Lewis College of Colorado, nearly 3,200 tests have returned just 18 positive results. What makes these colleges so successful is their massive testing programs, and abiding by social distance policies.
"I definitely feel like I've missed out on a lot. Our school usually has a big opening ceremony and it's super iconic for St. Kate's students, which we didn't get to experience this year," Milly Seng (class of 2020), a freshman at St. Kate's, said. "Most of my classes are online; I have one class in person, but we have to be socially distanced and have a mask on at all times. For our dorms, we can't have roommates and only students on campus can visit your room. As far as making friends, it's been pretty great for me surprisingly, mostly because the community here is really positive and inclusive. I do worry, though, that some students aren't really making friends because of mostly being online."
What upcoming college students can expect when enrolling, as of now at least, is that college won't be the same free-spirited, partying lifestyle that many picture. Living in the dorms and/or attending classes at a college or university today means possibly having to abide by mandated mask-wearing and social distancing procedures.  Much smaller classes and even outdoor classes are also a possibility. Clubs and extracurricular activities will be different as well; sports that can allow for appropriate social distancing are maybe doable, but high-contact sports aren't very likely to happen. Clubs and organizations still can meet, but most of the time only virtually over zoom or, in some cases, outdoors or in a socially distanced space.
Despite all of the major changes colleges and students are having to face, universities and colleges around the country are trying their best to adapt to the seriousness of the pandemic. These postsecondary institutions are aware of the roadblocks COVID-19 can bring, such as limited availability for college testing. That is why schools have dropped the ACT/SAT requirement for admissions. Universities and colleges in Minnesota and beyond are trying their best to accommodate so students can still get the high-quality education they so deserve.
About the Contributors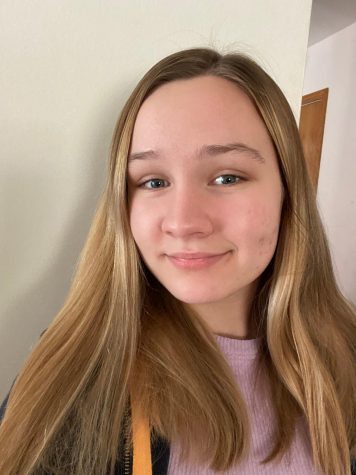 Iona Burton, News Editor
Iona Burton is a senior at CHHS. She is the News Editor for The Heights Herald and enjoys journalism because she values writing and telling stories. She...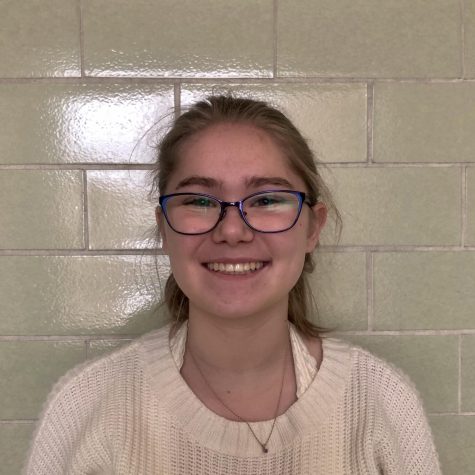 Molly Wilson, News Editor
Molly Wilson is a Senior at CHHS. This year she is the News Editor for the Heights Herald. Molly went to Twin Cities German Immersion School where she...