Stenvik takes center stage as new superintendent
It is already hard enough taking up a position you have never had before. It is additionally hard overseeing thousands of kids. Now, imagine doing both in the middle of a global pandemic. These are the responsibilities that Zena Stenvik has had to take on since July 1.
On December 17, 2019, the Columbia Heights School Board released a statement confirming that former Superintendent Kathy Kelly was to be succeeded on July 1, 2020 by the Executive Director of Educational Services, Zena Stenvik.
The significance of a superintendent to a school district of over 3,100 students is tremendous. The superintendent provides direction and vision for the district to ensure that we're on our mission of "Providing worlds of opportunity for each and every learner." The superintendent also serves as a liaison between various groups out in the community, like the City Council and the School Board.
Prior to this announcement, Kathy Kelly served as the superintendent of Columbia Heights Public Schools for 13 years. Some were anticipating an announcement as early as the fall of 2019, but it was not confirmed that Kelly would step down until December 17.
There was a bit of discussion amongst the School Board members about whether or not to allow input from Columbia Heights residents about the position. In the end, though, they decided to hand over the position to Stenvik. They engaged in closed meetings in order to discuss the succession. 
"It was a unanimous decision to look at succession and a unanimous decision to pick Zena," John Larkin, the school board chair at the time, said to ABC Newspapers.
Stenvik grew up in St. Paul near the State Fairgrounds. She learned Spanish words as young as 5 from her older sister while her dad spoke multiple languages (including Spanish). After being a part of both her school yearbook and newspaper staff in high school, she decided to study abroad in Mexico while attending the University of Minnesota—Twin Cities.
"Multiculturalism and languages were always a big part of [my] upbringing," Stenvik said.
After college, Stenvik worked in St. Paul Public Schools for 10 years, where she had been a bilingual educational assistant, worked as an EL teacher and coordinator, and managed summer school.
"A friend of mine [contacted me] and said 'Hey, we're looking for people in St. Paul Public Schools who speak Spanish,'" Stenvik said. "Language always came easy to me, so I applied for the position of Bilingual Homeschool Educational Assistant. From there I just fell in love [with working] in schools, with students and in the community, so I decided to get my teaching license." 
Stenvik started working in Columbia Heights as the English Learners and Equity Coordinator in 2007. She went through the ranks quickly as a Staff Development Coordinator, the Director of Teaching and Learning and the Executive Director of Educational Services while returning to St. Paul Public Schools and St. Thomas University during her career as well.
She's done many projects in her various positions, like being one of the District AVID Directors. The program has now expanded to Columbia Academy and the three elementary schools, as well has given lots of resources to AVID seniors and encouraged them to apply for approximately $1 million in scholarships. 100% of AVID seniors have also gotten accepted into higher education, proving the legitimacy of the program.
"What I admire most about Zena is her passion and drive to ensure each and every student has what they need to be successful," Tara Thukral, the Director of Teaching and Learning and close co-worker of Stenvik, said. "Her focus on equity and academics will support Columbia Heights in being successful and growing in innovative ways."
According to Stenvik's resume, her goals as superintendent are to foster creativity, eliminate predictable educational outcomes based on factors like race and to gain community support for financial advancement in various services.
Stenvik loves Columbia Heights for its diversity. Due to the size of Heights, she also finds that her position as superintendent isn't extremely far removed from the rest of the district, unlike elsewhere in the Twin Cities metro area. 
"Because of our small size and our excellent staff, one of the best things about Heights is the opportunities that the students have," Stenvik said. "Sometimes, in bigger high schools, for example, if you want to be a football player, you'll have to commit to that 11 months out of the year. Here, you can play sports, be in [the] arts, and be in after school clubs simultaneously." 
For at least the next three years, Zena Stenvik is the Columbia Heights Public Schools Superintendent. She is the woman who has the opportunity to build on our school district's previous successes and help us achieve even more. The balance Zena will supply to all of us amidst this time of vast change will allow for innovation and growth within our district.
About the Contributor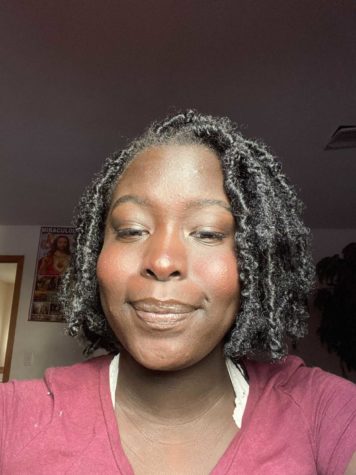 Kwot Anwey, Co-Editor-in-Chief
Kwot Anwey is a junior at Columbia Heights High School and she is currently the Co-Editor-in-Chief of the Heights Herald. She enjoys journalism because...