Annual Columbia Heights Jamboree canceled for 2020
Music, dancing, children screaming and laughing as parade floats make their way down Central Ave, throwing candy and toys as they pass. The Columbia Heights Jamboree is an event many here in Columbia Heights look forward to as summer approaches. Sadly, with the recent pandemic, on June 26, the streets will only contain their usual Friday afternoon traffic.
COVID-19 has left many spring and summer events canceled, and this includes the annual Columbia Heights Jamboree. While residents may think that this decision was made by the city council, the group actually in charge of the event is the local Lions Club, and together with the Columbia Heights police department, it was decided that it would be best if the event was shut down now, even if it was still a long ways away from happening
"The decision to cancel was as a  board and was a very difficult but necessary vote. There were many factors involved," Jamboree coordinator Nick Novitsky said. "The carnival was unsure of coming out for the season, the car show had already canceled, the waffle breakfast couldn't commit. If the safety of our community and all that would be attending or volunteering would put people at risk, then holding a parade and carnival while social distancing would be a problem."
With the Jamboree being so deeply ingrained in the hearts of Columbia Heights residents, people are understandably upset at the cancellation. The Jamboree, although it wasn't called that until the 1950s, has been held almost every year since 1934. It started as a way to celebrate the paving of Central Ave, with students, firefighters and floats all making their way down the newly paved street. Historical significance aside, it has also been a place for local businesses, schools and programs to advertise, so this cancellation could be a loss for many.
"It did not come as a surprise to me when I learned that the annual CH Jamboree was canceled this year. Many "annual" gatherings are being canceled as a result of Covid-19." Columbia Heights resident and active community member Janelle Niznik said. "2020 will forever be remembered as the year we all got through the pandemic together, but apart from one another."
With the cancellation of the parade, it is very likely that other iconic summer events (such as the Jamboree fireworks, carnival and Tasty Pizza's Medallion hunt) will be canceled as well.
"All activities related to Jamboree are canceled or postponed for now, but the fireworks will be a double good show next year," Novitsky said.
While the cancellation of the Columbia Heights Jamboree is a sad reality, it is being done in order to keep people safe, help slow Covid-19 and flatten the curve. Hopefully next year, Columbia Heights residents will be able to participate in the festivities once again.
About the Writer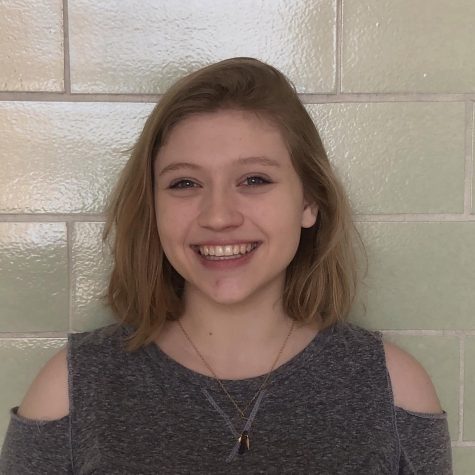 Jordy Larkin, Co-Editor-In-Chief
Jordy Larkin is a senior at CHHS and the Editor-In-Chief for the Heights Herald. This is her third year writing and editing for the newspaper. She is involved...