YouTube series comforts, highlights the positive
"I miss Dwight. Congratulations, universe. You win." Even Jim from "The Office" misses his annoying coworker.  During this time of quarantine, we are all missing people. Surrounded by bad news, John Krasinski, the actor who played Jim Halpert as well as the lead in "Jack Ryan" has started a YouTube show called "Some Good News". 
"Some Good News" is Krasinski's effort to spread some good news during these dark times. From virtual prom to Zoom graduation, Krasinski arranges it all. So far five episodes have come out. In each episode, he talks about clips off of the internet that are heartwarming and inspiring. He shares photos and videos of nurses working hard, showing stellar parents entertaining their kids and anything else heart-wrenchingly sweet, like big corporations helping with charities. 
"This week on #SGN, our friends at @PepsiCo rallied their partners, employees, and fans to support the Restaurant Employee Relief Fund (RERF) to help millions of struggling restaurant workers across the country," Krasinski tweeted. 
In each episode, he finds a way to appreciate others or make someone's day. In the second installment of the series, he arranged the cast of the smash Broadway hit "Hamilton" to sing "Alexander Hamilton" to a little girl who wasn't able to go see it, as all of the shows have been canceled in the wake of COVID-19. 
"Some Good News" is a great way to get some positive content along with all of the negative news that is out there. While knowing the harsh reality of what is going on is important, it's also important to be reminded of all the good that is happening despite the pandemic. "SGN" is a great way to be reminded of the outside world and all the positivity and humanity that is happening in it. 
What could be more positive than love? On Some Good News, John Krasinski married two people in Maryland, virtually. The couple recreated the marriage proposal that is seen in the Office and sent it John's way. The cast of the office and the couple's family attend the virtual wedding and everyone gets to watch as the couple is legally married by the now ordained Krasinski. 
The only thing wrong with Some Good News is that in the intro the Globe spins… The wrong way. Krasinski has since addressed the issue by reading off hate tweets. 
"Did the astronauts happen to mention you're spinning the globe the wrong way?" Greg Howell tweeted. 
Krasinski, unlike other celebrities right now, manages to stay humble and not seem over the top about his situation. He is able to still joke about the reach of his show and it's newfound popularity without being ostentatious. Other celebs have been having trouble with this fine line of humility, and Krasinski's attitude is a breath of fresh air. 
Personally, watching "Some Good News" every Sunday when it uploads makes me cry tears of joy. Seeing people work together and other people be that happy brings me to tears. The show is wholesome and worth your time. If you ever feel sad or bored with quarantine, this new YouTube show is for you. 
About the Contributor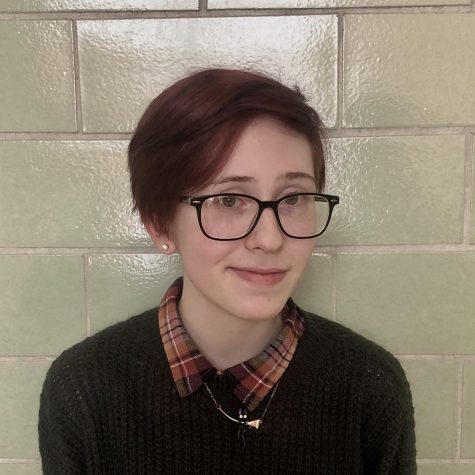 Sol Schindler, A&E Editor
Sol Schindler is a senior at CHHS and is the A&E Editor and lead cartoonist of The Heights Herald. He is in the National Honors Society, Student Council,...