Charter schools value globalism, struggle with equity
Charter schools are a mystery to most people. How these schools get funded and where students come from are only two of the common misconceptions. 
First of all, charter schools are free to attend, unlike private schools, which are notoriously known for their tuition fees. Each charter school must also meet all state education requirements. What distinguishes the charter school from a public school is the nature of the district. The school is not tied to any city or county. Charter schools are free to move as they need to and all students must open enroll, meaning nobody is guaranteed a slot but any prospective student is welcome to apply. 
The applications for all charter schools are straightforward: student's name, parents' names and a box to check if you have a sibling already at the school. Simple. Once new students apply, their names are put into a drawing (if there are more applications than open spots) and if they are not chosen, a waiting list is also created. In most cases, if a student has a sibling in the district they are automatically allowed to enter the school. 
Some notable charter schools include Yinghua Academy in Minneapolis, the first Chinese Immersion school in the country. They value creating "global citizens" out of their students through their bi-lingual and bi-cultural education. Yinghua received a Blue Ribbon School honor from the U.S. Department of Education. 
Most charter schools have auxiliary costs because the schools are populated by higher-income students. As an example, Yinghua requires uniforms that are paid for by the parents and can cost upwards of 200 dollars at the online uniform retailer Donald's Uniforms yearly. The purpose of the uniforms is to create a unified environment. 
Capstone trips are common for many immersion schools, which are one of the more popular types of charter schools. At Yinghua Academy, students are given the opportunity to visit Taiwan or China in seventh and//or eighth grade. Similarly, the eighth-graders at Twin Cities German Immersion School visit Germany in the spring and host German exchange students in the fall. These trips are designed to help students fully immerse themselves in the culture and language they are learning. It also helps with the school's appeal to families. 
Twin Cities German Immersion School (TCGIS) is an immersion school that teaches German along with the regular required English curriculum. (Full disclosure: I attended this school from 2007 to 2016.) At TCGIS, the trip to Germany can cost around $2,000—and that doesn't even count spending money for snacks and souvenirs. 
So, while these schools are tuition-free, they are not fully accessible to students and families in all income classes. Along with the costs of uniforms and field trips, most up-and-coming charter schools, whose students do not qualify for free or reduced lunch, also do not provide busing. It took TCGIS ten years and three cities to set a bussing system. That means that all families had to take the time out of their workday to drop off and pick up their kids or look around for a carpool buddy. 
However, some charter schools, like Global Academy and Prodeo Academy located right here in Columbia Heights, are designed to be accessible to students who would not otherwise have the opportunity to attend a school that is farther away from their neighborhood and more expensive. In fact, that becomes obvious through Prodeo Academy's website which states that the school is striving to create a "structure and culture of success."
Prodeo Academy currently has a location in Minneapolis and Saint Paul, but starting in fall 2020, the Minneapolis location will be moving to Columbia Heights at the old location of Oak Hill Baptist Church. The school serves and will continue to serve children from Pre-K through 8th grade. 
Uniforms are used as an equalizer here as well and to create community in the schools. Families must pay for the uniforms, which go through the same website used by Yinghua Academy and can cost the same amount of money. Scholarships are available for one polo shirt unless external circumstances require the school to provide more. 
Unlike TCGIS and Yinghua, Prodeo Academy and Global Academy have a higher percentage of families eligible for free and reduced lunch as they are located in places like Columbia Heights where a large number of low-income families reside. 
Charter schools vary drastically depending on what the school values shown in their mission statements. Some schools, like Prodeo and Global Academy, are designed to provide an alternative to public schools especially in areas where charter schools are not common. However, these charter schools also tend to have lower test scores (such as MCA) and are ranked lower than high-performing charter schools like Yinghua and TCGIS, which value providing an education that is "rigorous academic program" or an "innovative education of the whole child." 
These schools do have their downsides, of course, as the challenge can prove to be too much and sometimes trigger kids with mental illnesses or even drop out.
In the end, charter schools vary in the same way that public schools vary between cities, but the program still can favor a higher quality education to those who can pay for it—something that is a problem for all schools everywhere. 
About the Writer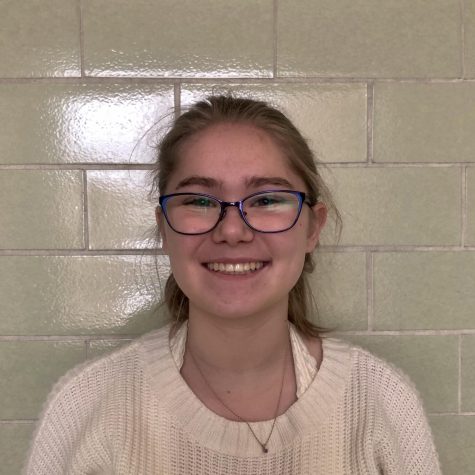 Molly Wilson, News Editor
Molly Wilson is a Senior at CHHS. This year she is the News Editor for the Heights Herald. Molly went to Twin Cities German Immersion School where she...