Game gains popularity amid global pandemic
On a sunny day in a faraway island, Bob the purple-spotted cat chatters, Biskit the green-eared dog naps, and Isabelle the appointed secretary files through paperwork. It's the perfect day to capture the mightiest of fish and rarest of insects, catch up with villagers on their wacky lives, or perhaps have a friend from another island visit. Whatever it is, Animal Crossing has something for everyone.
It is here. Animal Crossing fans have been rejoicing ever since the drop of Nintendo's latest installment in the series, "Animal Crossing New Horizons", on the Nintendo Switch. To those unfamiliar, Animal Crossing is a series of life simulation games where the player takes on the role as a resident, or in some cases, mayor of the town (the island). They essentially go around to do everyday 'life' things. Chatting up the villagers, fishing on the island, planting and selling fruit and racking up enough bells to pay off the mortgage of the player's home are just some of the common activities. 
And this does not even scratch the surface. With the core of the games being interaction, it is no wonder why Animal Crossing has been so successful (especially "Animal Crossing New Horizons") during the current quarantine due to the COVID-19 pandemic. To some, nothing is better than staying at home laid back with Animal Crossing in the hand, and with the self-isolation happening right now, it is the perfect time for just that. Nonetheless, "Animal Crossing New Horizons" brings everything Animal Crossing is known for, but now with even more features and content.
To start, "Animal Crossing New Horizons" is on Nintendo's more recent engine and includes updated graphics, which in turn provides some quality of life features, such as raindrops leaving ripples in rivers and even a realistic look and flow to the water. More of the notable features of New Horizons are also some of the biggest ones. For instance, crafting, which was seen in smaller Animal Crossing projects such as "Animal Crossing: Pocket Camp" (2017) and "Animal Crossing: Amiibo Festival" (2015), now plays a big part in this latest edition. Travelling to other players' islands is now an adventure through the air via Dodo Airlines, versus previous modes such as train, bus and taxi transportation, and now a whopping eight players can be on an island at a time compared to the previous limit of four. Players can now fully customize their characters with new clothes, textures, and facial expressions as well as essentially make the island formatted however they choose with their ability to reshape the land. Being able to hop over rivers, scale walls with a ladder, place furniture outside and choose the location of where villagers live are also major features that fans love. These are just some of the features that define "New Horizons", although smaller contributing features also factor in for the game's success.
"As a long time Animal Crossing fan, I honestly really love this game," Tamisha Castro (11) said. "I love all the new features, from the simple scenery details to the way you can terraform your entire island. I'm glad I've been a part of the Animal Crossing franchise for so long."
Nintendo has done it again. Yet another successful product that people from around the globe can enjoy and, more importantly, connect through whether it's by travelling to another player's island or a video on social media. Regardless of if you're an avid fan of the franchise or someone who was just introduced, "Animal Crossing New Horizons" is a great purchase for those who want to kick-back, relax and kill some time.
About the Contributor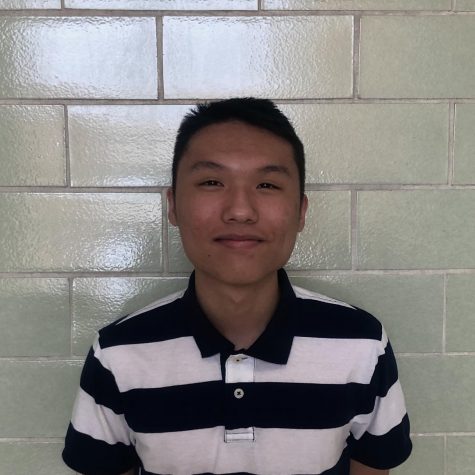 Sachi Yang, Opinion Editor
Sachi Yang is a Junior here at CHHS. He is the Opinion Editor for the Heights Herald! He wanted to join the Heights Herald to better his writing skills...