COVID-19 leaves economy in recession
With more confirmed cases of COVID-19 every day, the world economy has worsened and many are left in fear of what's to come.
The new economic downfall has Americans worried about how they will get money for necessary supplies like food as well as rent/mortgage payments and other monthly bills as the unemployment rate increases. While state, local, and federal government are helping out by offering loans to small businesses and finding ways to help the jobless, many Americans are under orders to stay at home and therefore unable to work.
The imminent economic recession has caused gas prices to go down as well. As stated by the Star Tribune, gas prices are at a four-year low in the Twin Cities, and they are continuing to decrease due to the fall in demand.
While most inessential businesses have been closed down for a while, there are companies that are still hiring to combat the recession and the pandemic, like Amazon, which is in the midst of hiring 100,000 workers to keep up with the demand for online shopping since it is recommended nationwide to stay home. Drivers, not just for Amazon but also for food service delivery companies like DoorDash and GrubHub, are also being hired to keep up with delivery demand.
Minnesota governor Tim Walz has been trying to ease fear by keeping as many local businesses open as possible, especially grocers and restaurants. Walz has also been encouraging consumers to shop safely with facemasks during the stay-at-home order so that the economy remains stable or at least slows down the impending recession.
As Walz has been focusing on helping Minnesotans, the Trump Administration is also helping get workers back to their jobs. A report from Barron's shows that in order for this to happen, widespread COVID-19 testing and contact tracing would need to be implemented. Health care workers would need to track who was previously exposed to the virus and could go to work due to their immunity. This action to place more workers back into the workforce could go into action as soon as early May.
Even with the economy having suffered throughout this pandemic, there is hope and recovery in sight. According to The New York Times, the S&P 500 (a stock market index focused on 500 huge companies) is slowly going up after reaching its low on March 23. While the stocks are still 19% lower from the market's high in February, it shows hope for the economy as the federal government keeps lending their aid to businesses to soon help the hurt economy return to a healthy state once again.
While the economy worldwide is experiencing sudden drops and turbulent times, efforts in Minnesota and nationally have many hopeful and ready for a slow but steady recovery once the pandemic is under control, allowing more workers to return to their places of employment safely.
About the Contributor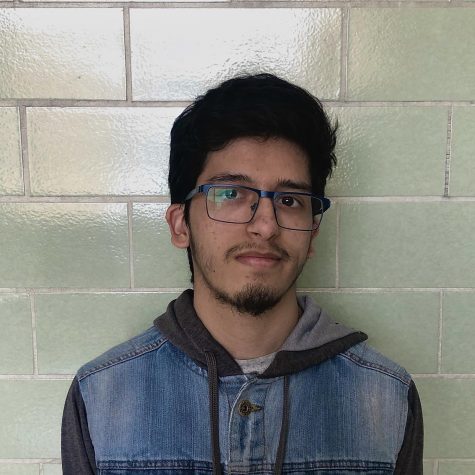 Angel Peña Velez, Staff Writer




Angel Peña is a senior at CHHS and a staff writer for the Heights Herald. He is involved in College Possible and religious after school activities....