New track boasts better facilities at CHHS
Ahh. The smell of a new synthetic surfacing of the track made from polyurethane. It looks beautiful and pristine. Taking a look at the new track makes almost anyone forget about the old track. Who even remembers what it looked like? 
The updated version is one of many construction projects advancing Columbia Heights High School into the 21st century. The track hasn't been updated in years, and thus, previous wear and tear created safety concerns: cracks and bubbles that developed over the years with the harsh Minnesota weather are just a couple examples. Safety is the top priority of the administration and activities department here at CHHS, both on and off the field. Consequently, an update was desperately needed.
For those who are not sports-oriented, CHHS boasts an underrated track team. Many Hylander track stars appreciate the new renovations to the track because it makes practice more efficient and gives athletes more opportunities to grow. The new space is also significantly safer. Several track athletes are excited for their upcoming season with the new track and have commented on how it will benefit them both in practice and competition. 
"We now have two long/triple jump lanes, a runoff point at the end of the track for sprinters, a refinished pole vault runway and a larger high jump area," said Drake Pham (10). "All of these amazing changes will lead the team to a successful season as well as help us practice and compete better." 
However, it is important to compare and contrast the old to new track and see if the investment was worth it. For one, the entirety of construction on the track and other renovations took place over the summer. It is one of the few renovation projects in the district that was finished on time. 
It is also important to note that the track was not the only project that was under renovation. CHHS also updated the throwing pits (which are used for the shot put), the pad for the discus, and they created two runways for the long jump and triple jump. The high jump space was enlarged and the pole vault was updated, which now meets new standards for competitions, making it possible for CHHS to hold a conference or section track meet. 
"We were able to add a few features that were not previously existent that allows for everything we need out of our facility for our team," head coach and educational assistant Geoff Niemi said. "The overall physical benefits that it will have with our athletes day in and day out is where it will pay major dividends for our team when we get to championship meets with our legs much more intact than in previous seasons." 
It is important to note that our track can now compare to other Twin Cities metro area schools. Most have regularly updated tracks and the CHPS activities office looked at what other schools had when designing the CHHS track. When hosting visiting sports teams, the school and district will be seen as modern and professional. It gives the track team an edge, which may give members a boost of confidence when performing. 
Also, the new track may encourage more students to join or even just come out to a meet and show some support. This renovation is not just beneficial to student athletes but also to the community of Columbia Heights. 
"People get excited about that," activities and athletics assistant director Jake Henderson said. "Maybe a few more people come out, and it really grows that whole community piece." 
All in all, things get old—and most things don't get better with time. We are in the age of improvement. However, while the track may not be pushing us towards innovation, it's one step out of many that is bringing Columbia Heights High School closer to a future of nicer, newer, and more well-funded activities.
About the Contributors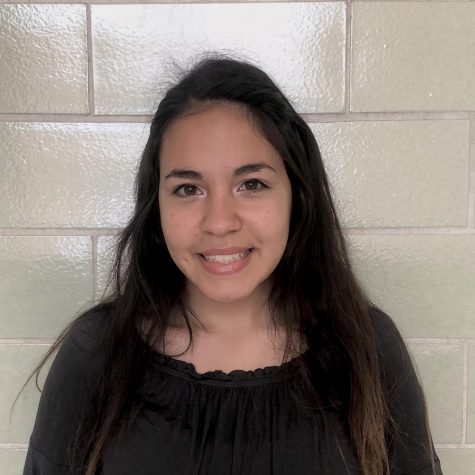 Maria Hernandez, Opinion Editor
Maria Hernadez is a senior at Columbia Heights High School. She is currently the opinion editor of the Heights Herald. Maria is also involved in speech,...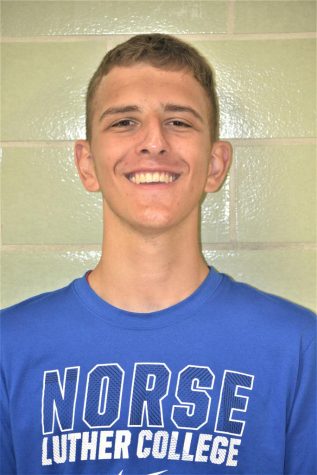 Peter Heryla, Co-Editor-in-Chief
Peter Heryla is a senior at CHHS and an Editor-in-Chief of the Heights Herald. This is his third year on the staff. In addition to the newspaper, he is...