Student proves outstanding on and off the field
The forward had an open goal. It was right in front of her! Little did she know the "Brick Wall", junior Ali Reynolds of the Columbia Heights Hylanders, was already a step ahead of her. Reynolds made it look easy as she simply stuck out her foot to block her attempted shot. This play only shows a fraction of the importance Reynolds has on the team. 
Even from a young age, Alison has always displayed strength and determination.
"Whether it was playing up to help an older team or sticking with a school subject that gave her difficulty, she has been willing to do what was necessary to keep up and eventually get better," Christine Reynolds, Ali's mom, said. 
From kindergarten through eighth grade, Reynolds attended St. John the Baptist Catholic School, located in New Brighton. Although she had never gone to any public school prior to enrolling at CHHS, Ali already knew a few classmates because she had played in sports with them through the Columbia Heights Recreation Department, where she participated in youth softball and soccer.
"I've been playing softball for as long as I can remember," Reynolds said. "I think I started when I was four, so nearly 12 years now." 
As the only catcher on the CHHS girls softball team, Ali carries a lot of pressure. For being an exceptional athlete, she was named an all-conference and all-section catcher during the 2019 season. She hopes to receive the awards again and be named a future captain this upcoming season.
During the fall, Reynolds is the lead defender on the girls' soccer team. She is also known as "The Tank" or "Brick Wall" by her fellow teammates for her competitive spirit and willingness to give up anything to protect the goal.
"She is very supportive," social studies teacher and head girls' soccer coach Ms. Kristen Sinicariello said. "She does a very good job at making sure new and younger players feel welcome. I'm excited to see her step up as the seniors get ready to move on with their lives."
This year, Reynolds is taking several AP courses while also maintaining a 3.8 GPA. In addition to her fall and spring sports, she is also involved with Key Club, the fall play, and the winter one acts. She plans to join the National Honor Society and continue to improve as a concert band flutist. 
"I do my best to stick to a good schedule and work on homework whenever I get home or have time during school," Reynolds said. "It ends up being a lot of late nights." 
If her many sports and activities weren't enough, she is also recreational leader who plans fun activities and crafts to do with kids at the Recreation Department at Murzyn Hall.
"I love going on the Wacky Wednesday trips because I get to go out to fun places with the kids," Reynolds said. "My job really is amazing." 
The well-rounded junior Alison Reynolds is quite the prospect for colleges to recruit next year. Her incredible athletic ability, outstanding academic performance and wide array of extracurriculars will only contribute to her future success.
About the Contributor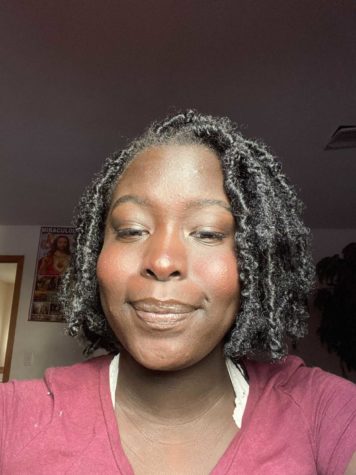 Kwot Anwey, Co-Editor-in-Chief
Kwot Anwey is a junior at Columbia Heights High School and she is currently the Co-Editor-in-Chief of the Heights Herald. She enjoys journalism because...