Team revived by phenomenal freshman and new head coach
There are many iconic rivalries seen in daily life: Xbox versus Playstation, Coke versus Pepsi, and it's also probably the first thing that comes to mind when sports teams face off. In the end, it seems like nobody can win. In the Tri-Metro (our school and surrounding schools' conference) some teams work harder than others to succeed.
There have been many changes at Heights, including modifications in the sports department. The girls' tennis team, in particular, has grown and shrunk many times during the past few years, but the one major adjustment this year is to their leadership. This season they welcome Physics teacher and veteran coach Mr. Luke Sands to their team. Sands, having coached boys' tennis for five years, stepped up to the plate and started coaching the girls this season.
The varsity roster is full of amazing freshman who have been playing for a good amount of time, including Sophie Kuether, Autumn TwoBears, Hannah Severson and Bella Skaja.
"I've been on the team for three years and every year we've worked really well together," said Kuether (9). "There have never been arguments between teammates and coaches always form a good bond." 
Sophie plays third singles on varsity and her older brothers Brandon (2014) and Blake (2016) played when they were in high school and her dad coached. The junior varsity team has fourteen players, the most they've had in years.
"This was my first year on the team and I'm enjoying the atmosphere," said Amara Thompson (10). "There are some doubles pairs that work better than others, but overall everyone's styles complement the others'." 
The team has struggled in previous years, winning few matches going 4-12. Already this year they have seen improvement, beating Fridley and St. Paul Washington Tech in some close games. 
"Although our team has many new and young players and it has been fun, they are all willing to work and play with each other, and the team as a whole develops and grows well," Sands said. "I only wish the girls had more confidence⁠—they are a lot better than they think."
Despite the many new faces to the team, the girls are learning quick and winning big. Motivated by wins against conference opponents, their drive to succeed shows no sign of stopping.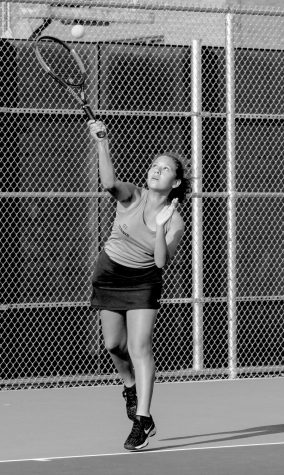 About the Writer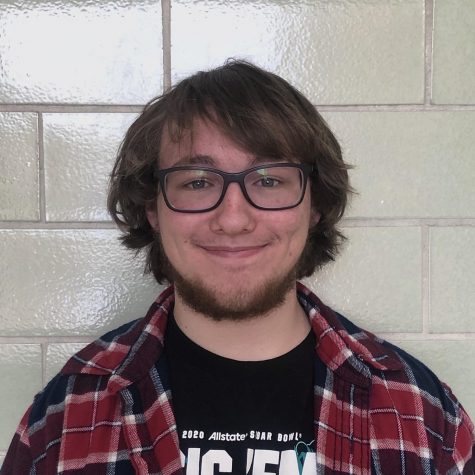 Bill Alexon, A&E Editor




Bill is a junior at CHHS and is on his second year with the Heights Herald staff. He started his Eagle Scout project over this past fall and is...