Cast and crew prep for play
Hang on for a minute...we're trying to find some more stories you might like.
As the fall turns cold, just as every year, the CHHS drama department starts heating up. This year, they will present "Almost, Maine" as the annual fall play, which features a couple of short stories about various couples, including a gay relationship, premiering November 14th through 16th.
Due to the ongoing construction in the Columbia Heights High School Performing Arts Center, "Almost, Maine" will be performed at Highland Elementary, thanks to the cooperation of both schools' administrations, and all rehearsals are taking place in the dance studio at the high school. 
Theatre teacher Mr. Tom Conry will be directing both "Almost, Maine" and the yet-to-be-determined spring musical this academic year. Conry, a previous Broadway-level director, is excited to be directing the classic play in the Columbia Heights school district.
"I chose 'Almost Maine' because there are a lot of similarities between rural Maine and rural Minnesota, and I thought we just need to flesh out those similarities between those different locations," Conry said. "I thought it would fit our mix of students and the time we had to put the show together really well."
Due to the construction, actors and staff will have to work around various challenges. Staging, set, lights and sound will all have to be adapted prior to opening night for both the new rehearsal and performance spaces. 
"The biggest challenge will be that we are in a space that we have never performed before," Conry said. "It's going to be kind of a discovery to figure out how to put on a really high quality show in a different environment over at Highland Elementary." 
 Thankfully, costuming for "Almost, Maine" is relatively easy, as it only requires winter gear. Tech work will be handled by custodian Dale Marcos, as well as CHHS tech students and actors. The stage will be rounded to get the actors closer to the audience, making it a more intimate experience. 
"Set design is going to be fairly minimalistic with furniture," Conry said. "Then we will be using some projections to kinda give indications about locale and mood and stuff like that." 
As for the play itself, the characters of Marverlyn and Steve will be played by Catherine Loper (10) and Dominick Johmson (9), respectively. Marverlyn is a woman with an abusive boyfriend, Eric, but she starts having feelings for her friend Steve who has congenial anesthesia, a condition in which he does not feel any pain. 
"I've been in so many performances now, and this show is something that my sister did, so it's cool to see how our interpretation of it will differ from her interpretation of it," Loper said.  
"Almost, Maine" will open on November 14, and several CHHS actors and actresses are excited to show off their hard work. Audience members can expect to see emotional performances of love and loss in yet another wonderful autumn performance from the CHHS drama department.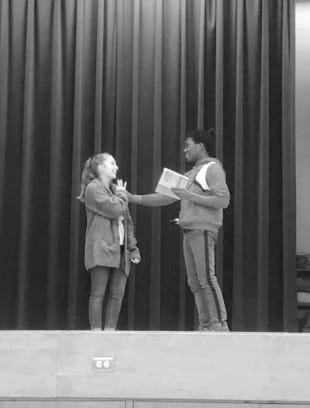 About the Writer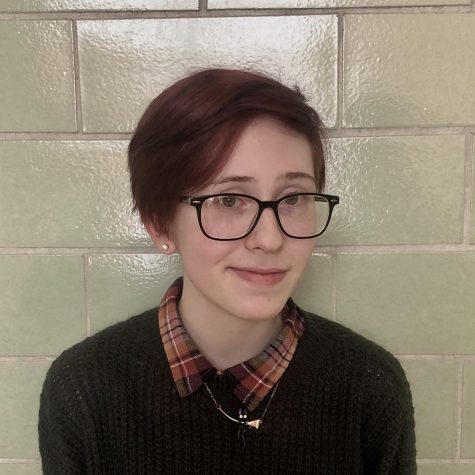 Sol Schindler, Staff Writer




Sol Schindler is a Junior at CHHS and is a staff writer and cartoonist of the Heights Herald. He is in National Honors Society, Student Council,...