Resource made available for AP students
Hang on for a minute...we're trying to find some more stories you might like.
AP classes give students a great opportunity to hardworking students who want a leg up on their college education. But it's not easy, as AP classes give a ton of homework and having more than two in a single semester can be overwhelming. To help combat the stress of extra schoolwork, Columbia Heights High School has made a new AP study hall option available for select students.
For the past few years, AP students did not have the option to take a study hall, but the idea is not a new concept.  In 2016, the Columbia Heights school district won a national small-district award for their AP curriculum, and during this time the school also provided a study period for AP students to get a leg up on their extra work. However, because there was no full-time staff member in the media center, the school could not continue to give students that option in subsequent academic years. Now that the school has hired a brand new Media Center clerk, Ms. Yolanda Hennessy, the school can once again implement a study hall period.
"A study hall gives students time during the day to focus on a particular subject," Assistant Principal Mr. Matt Miller said. "It also helps with the anxiety and stress kids might feel during the evening, when they would otherwise be buried in homework."
AP study hall is located in the media center and is available every block of the school day. The class sizes are purposely very small to allow for maximum focus and minimum disruption; the desired amount of students per study hall is no more than 20.
"I have three AP classes this year. Needless to say, it's a lot of extra work," Elena Hernandez (12) said. "But in my study hall, I have friends that I can work together with to finish assignments I would otherwise have to do at home."
While a maximum of two AP classes are recommended, junior and senior students are allowed to take as many AP classes as they think they can handle. With more AP classes comes more work, which can cause trouble for students, especially those who have activities outside of school. 
"Because of my study hall, I can finish most of my AP work during school," Sandra Diaz (12) said. "I can focus more of my time in the evening on things like work or relaxation."
AP study hall is not for everybody, as the name might suggest, and currently only AP students who are caught up or ahead on their credits are allowed to request a study hall. Students must also be well-behaved and stay focused on their work during the period.
"As of right now, the study hall option is not available for ARCC students," Miller said. "We are still figuring things out, so that may change in the future."
To get a study hall period, students must first talk to their AP teacher. The teacher, once they decide whether or not a study hall would be beneficial to the student, then goes to either Miller or CHHS Principal Dan Wrobleski and requests that a study hall be placed into their schedule.
While still new, AP study hall gives students an opportunity to get a head start on the mountain of work Advanced Placement classes pile onto them. Hopefully, more eligible students will take advantage of the new resource provided.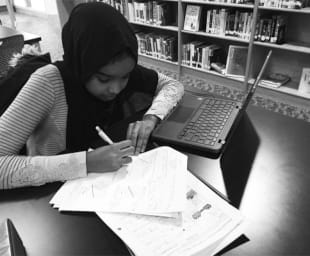 About the Writer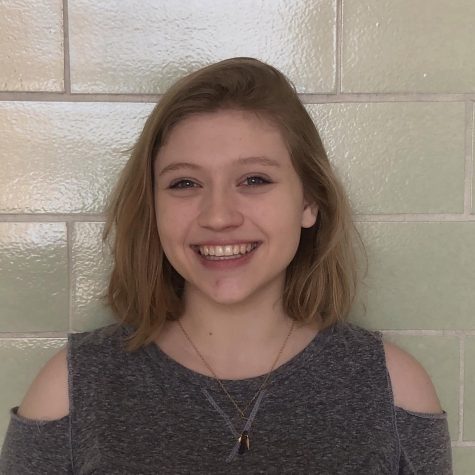 Jordy Larkin, Co-Editor-In-Chief
Jordy Larkin is a senior at CHHS and the Editor-In-Chief for the Heights Herald. This is her third year writing and editing for the newspaper. She is involved...