Mexican ceviche serves summer with a side of seafood
As we all may know, traditional Hispanic foods are loved by many around the world, both those of Hispanic heritage and those that are not. Ceviche is among the top five loved Mexican foods around the world along with enchiladas, tacos, tamales, and mole. Ceviche, which originates from Peru, was a high-class dish for the Spaniards back in the 1970s. The dish was first introduced as raw chilled fish stew but then adopted by Mexico and slightly changed to cooked shrimp or fish in a chilled lime-powdered stew with tostadas. Mexico has adopted the Ceviche dish in their own way by adding chilli powder and lime served with tostadas on the side. 
In Mexico, Ceviche was adopted from Peru but the cooking method has slightly changed over the years. The dish is well-known around the coastal cities of Mexico such as Acapulco, Cancun, Playa del Carmen and Puerto Vallarta. These cities are popular tourist destinations and serve the famous Ceviche dish with tostadas, a side of fresh fruit and drink such as agua de horchata, mango, jamaica, etc. There are many variations of Ceviche that could be done with shrimp such as raw, soupy, or even mushroom —which personally I would not recommend. Even though Ceviche did not originate in Mexico, it was adapted as its own special dish cooked and served differently than in any other country, and currently is the best served around the world compared to the other dishes. 
In Mexico, there are three different ways you can make Ceviche depending on how spicy and juicy you like it; if you are not a fan of shrimp, you can also make it with fish fillet. Starting with the shrimp lovers if you want your ceviche to have some spicy lemon flavor you would cook your shrimp into a soup style which would require a couple bags of limes to be the foundation part of the soup and then include vegetables such as tomatoes, cucumbers, onions. If you prefer light spice then you can make it with just the shrimp and lime juice with the vegetables included. Finally, for the fillet lovers, you would cook it the same way but exclude the shrimp and instead add tomatoes to add more flavor. 
Ceviche is cooked mostly in the summer because it is a dish that includes shrimp which isn't common during the winter season. During the winter, those of us with Mexican heritage cook more seafood soups and hot dishes such as pozole, menudo, tamales, etc. to keep warmth inside our homes. The dish is mostly served for family parties since it can fill up to 4 people per bag of shrimp. It is also a dish that could be served during special holidays such as Christmas, New Year's, Thanksgiving, 4th of July, or Mexican Independence day. 
Ingredients:
5 bags of large raw shrimp, chopped

15 limes to make a 16oz glass of lime juice

8 chopped cucumbers in squares

2 chopped red onions

 5-6 serrano peppers
Preparation:
Heat water that can cover the shrimp until boiling, then add shrimp. Once shrimp has been in boiling water for about 5-7 minutes, drain and place in a large bowl. Use a blender to blend the serrano peppers and the lime juice. Once blended, add to shrimp and mix. Let it sink into the shrimp for a few minutes, then add the onion. Once the shrimp has marinated with the lime and serrano pepper juice for a few minutes, finally, add the cucumbers, and you're done. Enjoy your delicious dish with some tostadas and a side fruit drink of your choice.
About the Contributor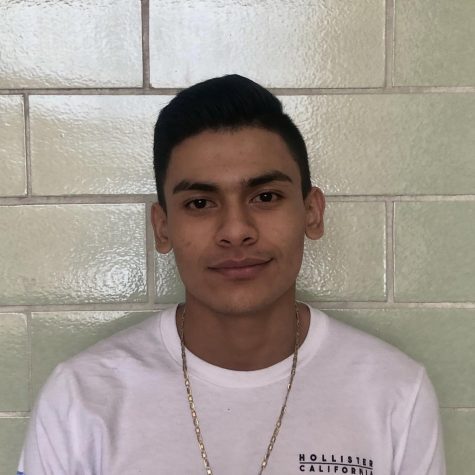 Jose Menera Romero, Staff Writer




Jose is a senior at Columbia Heights High School, he is part of the Journalism crew. Jose enjoys to play and watch soccer, he is also part of the...