CHHS football team battles obstacles during condensed season
What's worse than playing an abbreviated football season with limited fans during a pandemic? For these football players and families, nothing. 
In the beginning of the school year, football and volleyball were delayed until the spring due to the COVID-19 pandemic. Many were upset over the decision made by the Minnesota State High School League (MSHSL). Athletes, parents and coaches displayed their dissatisfaction by protesting at the governor's mansion. Concerns behind the decision included the number of injuries that playing football in the spring would cause, potentially leading to declining recruiting opportunities. Additionally, athletes who participated in multiple sports would have to choose between the one they preferred. 
This year, the CHHS football team went 0-6. Instead of the usual eight-game, 10-week season, this year only six games took place over the course of seven weeks, with only one playoff game. The rest have been canceled due to an executive order last Wednesday by Governor Tim Walz. 
"Us players think of it as a normal season like before, and we've been given an opportunity to play, so we're just going to play," Amil Clark (12) said. "And when we don't have a helmet on, we just follow the rules and mask up and stay [as] safe as possible." 
Earlier this season, temperatures dropped below freezing (32°F) which also froze the ground. Even though football players have pads and helmets, more players risk getting hurt, and it can be more painful to take a hit. Teams also had to figure out how to play in the midst of an October snowstorm. 
 In order to be able to play football this fall, the team had to establish precautions against COVID-19. Daily health screenings took place. Athletes' temperatures were taken before practices and games as well. Additionally, masks are worn by all coaches and players who wish to wear them while playing. Players who are actively on the field and playing or drinking water are not required to wear masks. 
"Not having crowds eliminates part of the atmosphere surrounding high school football, but us players understand why we are limited [to] no crowds," quarterback Matt Rockwell (10) said. 
Each home team player is allowed to have two spectators per game. At away games, the only people to cheer the away team on are the away team's players and coaches themselves. Typically, CHHS has many students, parents and faculty who attend the game including the Pep Band. This tradition has been lost as a result of the restrictions caused by the pandemic. Players have had to get their energy and drive from each other instead. 
On November 18, Governor Walz decided to put a pause on all Adult and Youth sports, meaning the high school football season's playoffs got canceled except for one game. On November 19, CHHS got to play a Quarter-finals Section game vs. St. Anthony. Unfortunately, they lost this last game 6-34. 
While this wasn't the note any Hylander wanted the shortened season to end on, several players agree that there is some truth in the corny kernel: it's an honor just to have been able to play. Athletes are very happy and fortunate to have had the opportunity to play this fall, even though they had to be ready for things to change at any moment. 
About the Contributors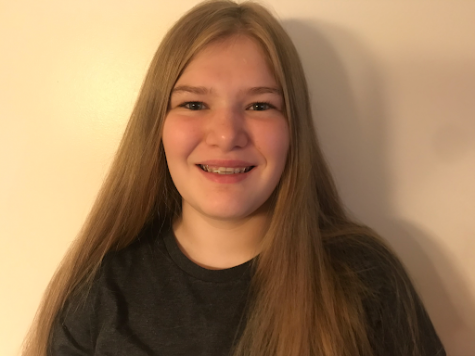 Greta Wilson, Staff Writer
Greta Wilson is a sophomore at CHHS. She is a Staff Writer and also participates in band and plays volleyball.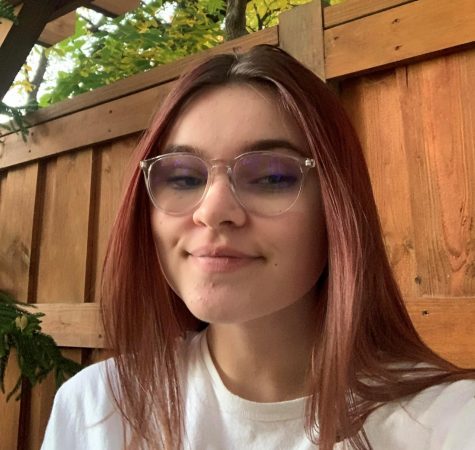 Rae Lawrence, Staff Writer
Rae Lawrence is a Sophomore at Columbia Heights High School. She's a staff writer and photographer at the Heights Herald.