Hip hop deaths on the rise worry fans
From "I'm rapping to the beat / and me, the groove, and my friends are gonna try and move your feet" to "right foot up, left foot slide / left foot up, right foot slide," hip hop has had a long, varied and oftentimes turbulent history in between the dance steps.
Hip hop originated as a successor to funk in the 70s, which was primarily dance oriented. During the 1980s, hip hop lyricism became more violent with the group NWA. The group rapped about their lifestyle in the ghettos of South Central L.A. and the struggles of being African American in the U.S. This inspired legendary artists in the future such as Tupac, Biggie and Snoop Dogg to follow this path of  "gangster rap". Unfortunately, both Biggie and Tupac were murdered in connection to the feud they had through their music. Through the years, hip hop would only continue to grow to the point where it is now arguably a part of  mainstream culture.
Recently, hip hop artists have been dying at an increased rate, with many parallels between the deaths: drugs and violence. Since 2017 there have been seven notable rappers who've died: Lil Peep, XXXTentacion, Mac Miller, Nipsey Hussle, Juice WRLD, Chynna Rogers and Pop Smoke. All of the aforementioned who passed away were under the age of 27, with the sole exception of Nipsey, who died at 33.
"I used to be surprised by these deaths, but now it's reached a point where I'm just disappointed every time a rapper overdoses or passes away due to violence," said Kevin Bermeo (11). "I just hope I don't have to see another one of my favorite rappers pass away at such a young age."
Both XXXTentacion and Nipsey Hussle lost their lives, tragically, due to violence in their hometown. On March 31st of last year, Nipsey was fatally shot in front of his own store in Los Angeles, while XXXTentacion was shot in his car on June 18th, 2018 in Broward County Florida with people recording the incident on their phones instead of providing help. Although the content of their music was often violent, they still did a lot for their community, which makes it tragic that the areas lost one of their leaders.
Another artist who lost their life to senseless violence was Pop Smoke, who died on February 19 of this year in Beverly Hills. He took the advice of his peers and left "the hood" in Brooklyn but still could not avoid being shot. The gun violence problem is not one that is just in the rap community, but it has also plagued the black community and America as a whole.
Meanwhile, the drug issue in rap has steadily increased and does not look to be slowing down.  Both Mac Miller and Lil Peep passed due to accidental Fentanyl overdoses. The problem is they were known to have drug addictions and even wrote songs about it, yet nobody on their label or management helped stop them from their eventual deaths. Juice WRLD, a rapper who lost his life last December due to an overdose on painkillers, looked to fellow rapper Future as his influence, who is also known for his references to drugs in his songs. This shows the influence rappers can have on the youth and future of the hip hop scene. 
Currently, there are artists whose fans are worried that they are going down the wrong path. Post Malone was seen at a concert in early March barely able to perform because of what some speculated to be a drug-induced state. He reassured his fans by saying he is not on drugs, but the allegation remains. Famous Dex, another rising star in the rap game, has been seen on Instagram Live barely able to speak or keep his eyes open, which once again has worried fans. On the other hand, there are hip hop artists like Kid Cudi, who overcame their drug addictions and now use their platform to advocate against drug use, so it would be unfair to paint the entire genre with the same brush, figuratively speaking.
Hip hop is experiencing a dark time with multiple recent rapper deaths due to both violence and drug use, and it is going to take the hip hop community as a whole to come together to make a change.
About the Contributor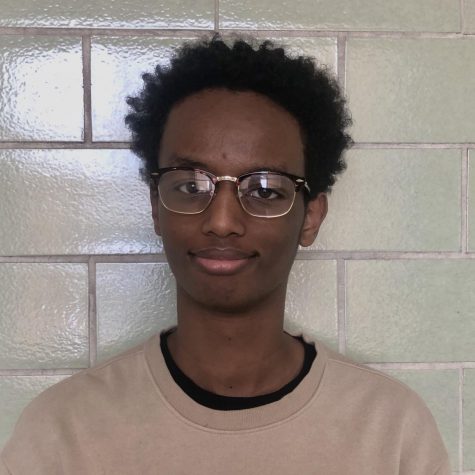 Fuad Hassan, Sports Editor




Fuad Hassan is in 12th grade and he is Sports Editor for the Heights Herald. He is on the track team and is a member of knowledge bowl. Fuad enjoys...